Gold Coast Removalists
At Royal Sydney Removals, we understand the stress and hassles of relocating. Whether a personal move or a business relocation, packing and moving can be daunting. Our backloading Sydney to Gold Coast service aims to make your moving experience smooth, secure, and hassle-free.
Our backloading services not only alleviate the burdens of moving but also present an affordable choice. By sharing truck space with other clients during the same route, you save significantly on transportation costs. If you plan to move from Sydney to the Gold Coast, rest assured that Royal Sydney Removals is committed to providing the highest quality backloading services.
Check out our Gold Coast services by visiting our website or asking us for a moving interstate quote today!
Backloading Removals Sydney
Our effortless backloading experience is founded on our commitment to efficiency, safety, and customer satisfaction. Our dedicated team of professional removers meticulously plan and execute each moving interstate project. As the best removalist team, we are trained to handle your belongings carefully and precisely, ensuring minimal disruption to your routine. We also utilise state-of-the-art equipment and high-quality packing materials to provide extra protection and security for your items during transit.
Whether furniture, office equipment, personal belongings, or an entire home, our experienced removalists have the expertise and resources to transport them to your new location safely.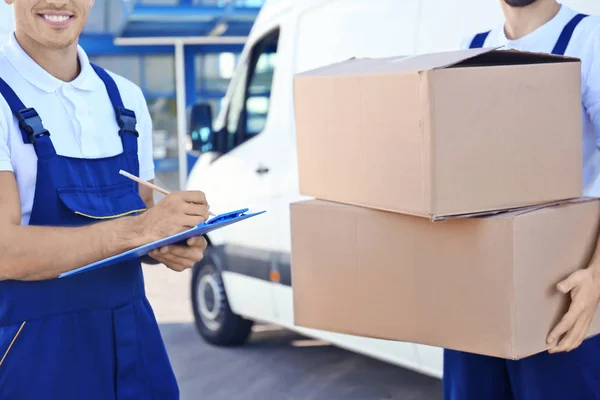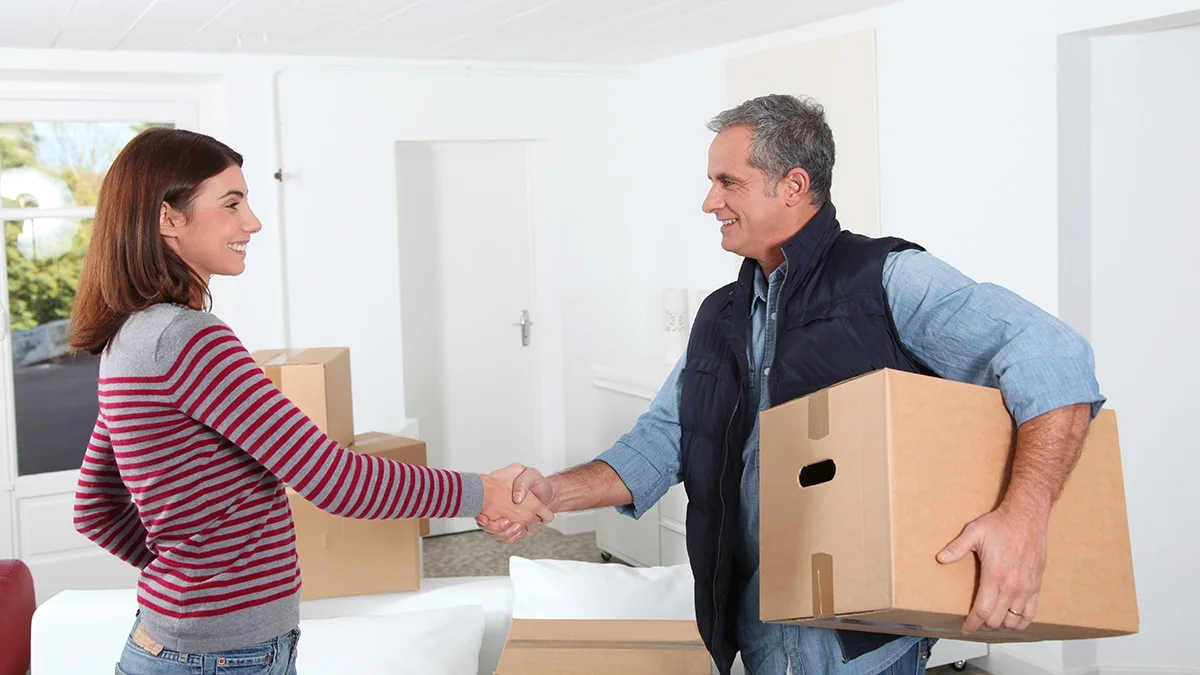 Trust the Process and Book Our Removalist Company
Royal Sydney Removals' backloading process is designed to ensure a stress-free moving experience. Our experienced removalists will walk you through the different steps of an interstate move whether it is pre-packing services or moving house or office furniture.
Consultation: The process begins with a consultation to understand your moving needs. We assess the volume of items to be moved, your desired moving date, and any specific requirements you may have.
Planning: Based on the initial consultation, we plan the backloading service. This includes determining the shared truck space, timing, and route to ensure an efficient and cost-effective move.
Packing and Loading: Our skilled team carefully packs your belongings using high-quality materials to ensure their safety during transit. The items are then strategically loaded onto the truck to utilise the space efficiently.
Transportation: Your belongings are transported from Sydney to the Gold Coast along with the items of other clients moving in the same direction. This process minimises waste and cuts down on costs.
Unloading and Unpacking: Upon arrival at your new location, our team carefully unloads and unpacks your belongings, placing them as per your instructions.
Follow-up: After the move, we conduct a follow-up to ensure your complete satisfaction with our service.
For more information or to schedule a consultation for Gold Coast removals, call us at 800491466 or visit our contact page if you want a free quote!
About Gold Coast Sydney
Situated in the heart of Queensland, the Gold Coast is a city teeming with vibrancy, offering a stunning blend of sun-drenched beaches and lush hinterland rainforests. It's a city that effortlessly combines the relaxed charm of a beachside town with the hustle and bustle of an urban metropolis. With a dynamic culinary scene, renowned theme parks, bustling markets, and vibrant nightlife, living on the Gold Coast assures a lively and diverse lifestyle that leaves you wanting for nothing.
Furthermore, the Gold Coast is an economic powerhouse, boasting a robust and diverse economy with sectors such as tourism, construction, education, and healthcare contributing significantly. The city presents many career opportunities, making it an ideal destination for those seeking professional growth. Its exceptional educational facilities, from primary and secondary schools to world-class universities, ensure the best for your family's future. The Gold Coast truly is a city that promises a beautiful balance between work, study, and play, making it an alluring prospect for relocation.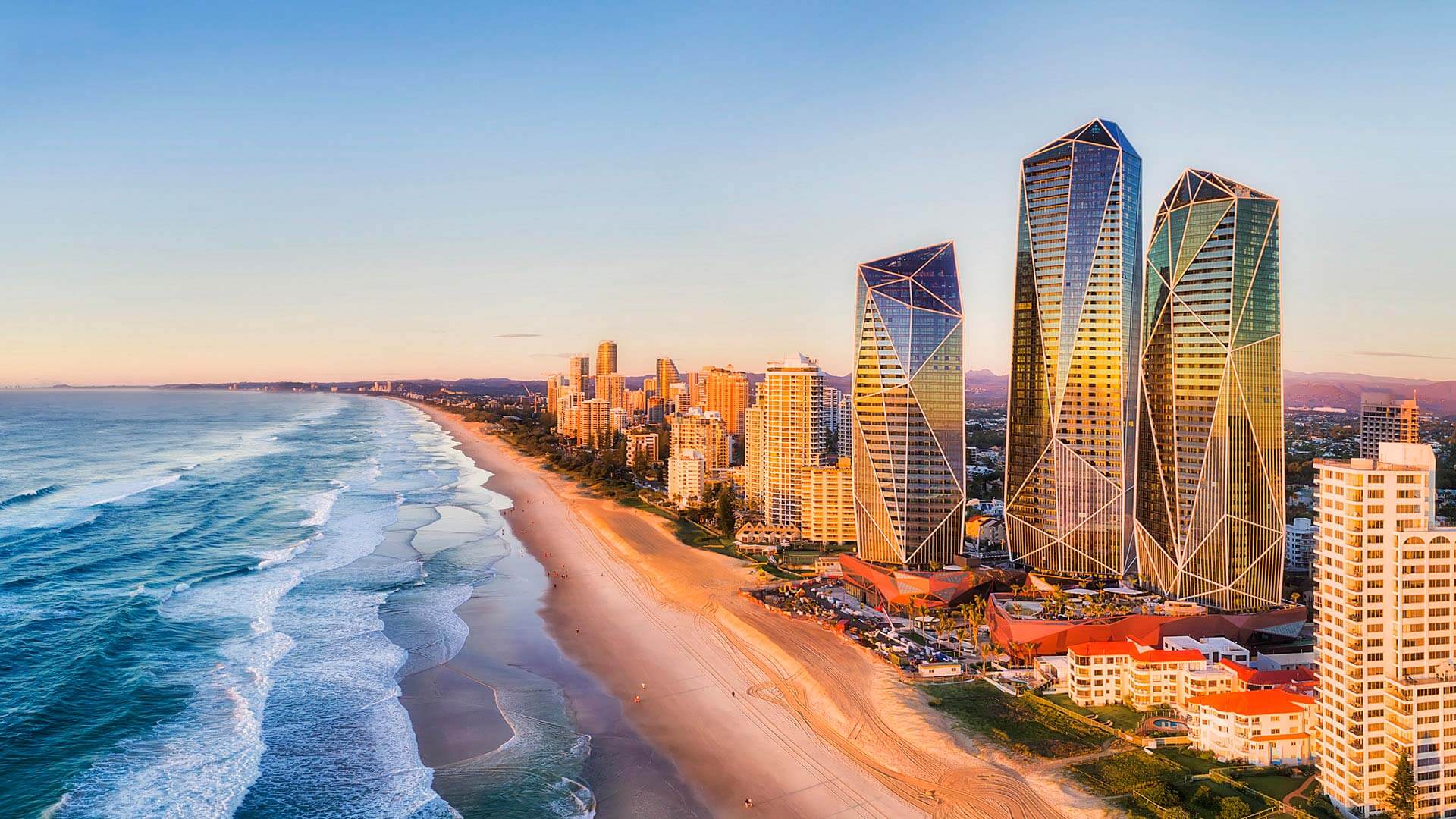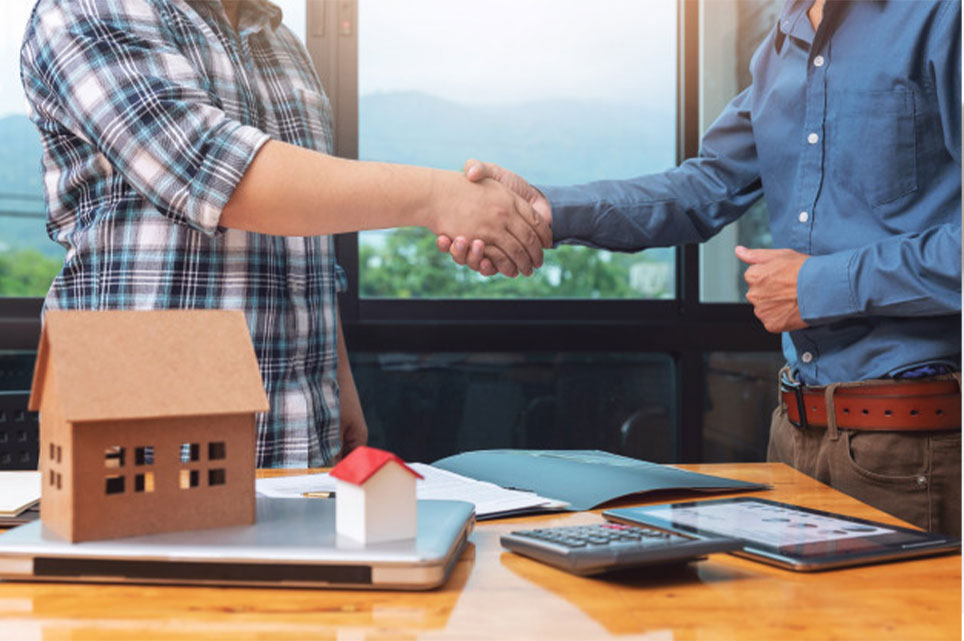 About Royal Sydney Removals
Royal Sydney Removals is a trusted and reliable company committed to providing top-notch, comprehensive moving services, including Backloading Sydney to the Gold Coast. Our experienced professionals are dedicated to ensuring seamless, stress-free relocations for our clients, utilising state-of-the-art equipment and superior packing materials. Beyond backloading, we offer a wide range of services to meet all your moving needs, including interstate removals, office relocations, and packing services. So, whether you are moving across town or the country, trust Royal Sydney Removals for all your relocation needs.
Get In Touch With Us Today!
Let's get the ball rolling on your smooth relocation experience with Royal Sydney Removals. We look forward to working with you! So, if you are looking for a reliable and efficient moving company for your Backloading Sydney to Gold Coast needs, look no further than Royal Sydney Removals. Call us today, and let us take the stress out of your move! Our team is ready to assist you every step of the way. Don't wait any longer. Book our services now and experience the royal treatment.
Ready to plan your move? Contact us at 1800491466 or visit our contact page.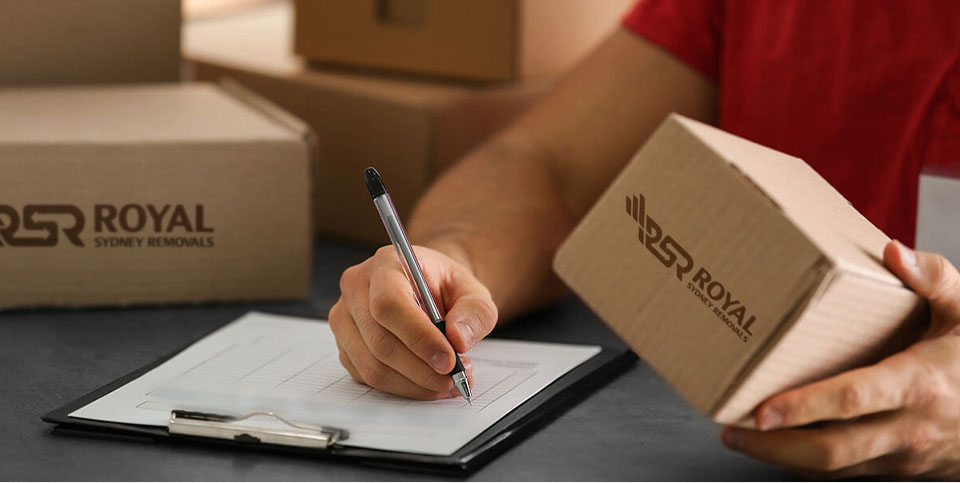 Our Services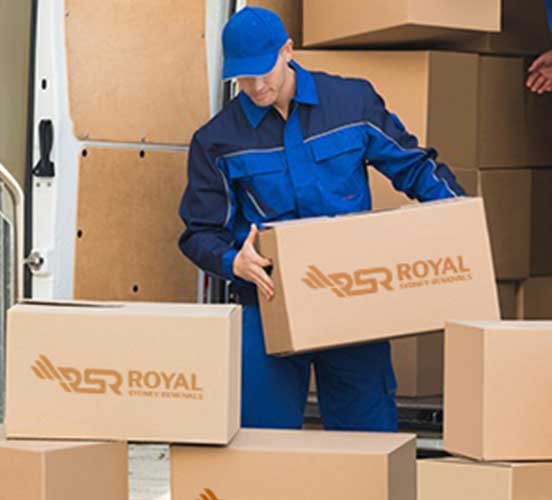 Residential Moves
Our highly skilled professionals are dedicated to handling every aspect of your move, guaranteeing a seamless and hassle-free experience. From meticulous disassembly and packing to efficient transportation and precise reassembly, we take utmost care of your furniture, allowing you to fully concentrate on settling into your new home.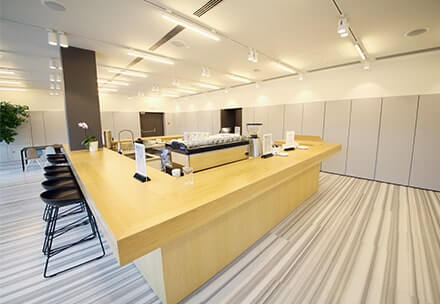 Commercial Moves
Maximise productivity by leveraging our office relocation services for a seamless transition. Our expert team ensures minimal downtime as we securely pack your office equipment and efficiently set up your new workspace. With us handling the logistics, you can enjoy a well-organised move and quickly return to business.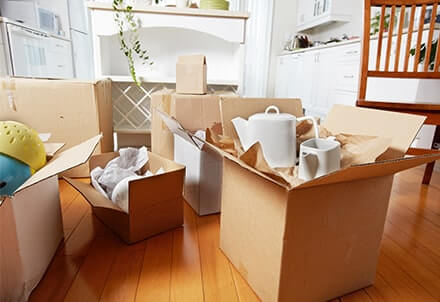 Packing and Unpacking
Simplify your move and alleviate stress with our professional packing and unpacking services. We utilise top-notch materials to ensure the utmost protection for your belongings during transit. Let the best Sydney team handle all the packing, freeing up your time and energy to focus on other aspects of your interstate moves. Once you've reached your new destination, our team will help you unpack and settle in comfortably with a few items or an entire house full of belongings. We will make sure this is not a stressful time for you.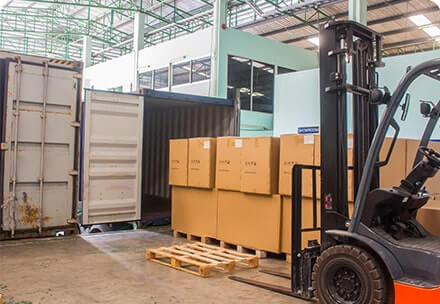 Removals Storage Solutions
Whether you need temporary storage during the whole process or when decluttering your space, our secure and budget-friendly storage options are the perfect solution. Our Gold Coast backloading Sydney experts provide a safe place to keep your belongings until you're ready for them. With short-term or long-term storage options that closely follow industry standards, we've got you covered.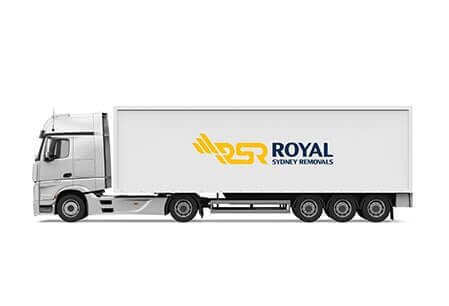 International Moves
Are you in the process of planning an international move? Our team of seasoned Gold Coast backloading removalists are here to assist you at every stage. Whether navigating complex customs regulations or coordinating logistics, we are dedicated to ensuring a seamless and stress-free international relocation experience. Trust us to handle all the intricate details while you focus on embarking on your exciting new adventure in Palm Beach or elsewhere in Gold Coast, Sydney.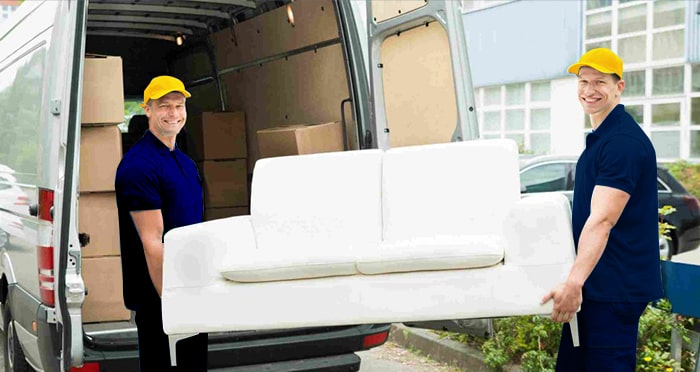 Furniture Disassembly and Reassembly
Don't stress about assembling your furniture. Our professionals can handle it for you. We have the expertise to quickly and efficiently assemble all types of furniture, saving you time and effort. Let us take care of the assembly so you can enjoy your new pieces without the hassle. You can give us a call at 1800491466 any time.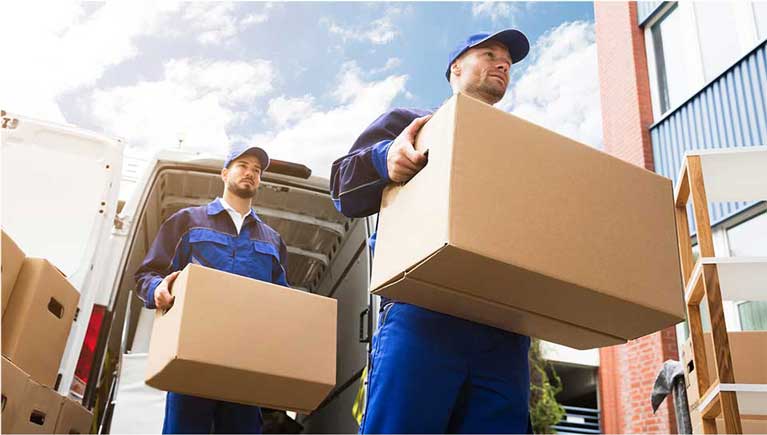 Specialty Item Moving
If you need to transport delicate or valuable items, our specialised moving services are here to ensure their safe and secure transportation. From antiques to artwork, our professional removalists handle each precious item with the utmost care and attention, guaranteeing their safe delivery to their destination. Trust us to preserve the integrity of your specialty belongings throughout the entire moving process. You can ask us for a free quote by visiting our website.
Why Choose Royal Sydney Removals?

Flexibility
Our backloading services allow you to choose the most convenient moving date and time that suits your schedule. We work around your needs to ensure a smooth and stress-free moving experience.

Time-Saving
With our backloading service, you can save valuable time by letting our experienced team handle the logistics of your move. We take care of the removal truck, the transportation and delivery, allowing you to focus on other essential aspects of your relocation.

Cost-Effective Solutions
Backloading is a cost-effective choice for your move, allowing you to share the transportation costs with other customers. This means you can enjoy the same quality service at a fraction of the cost of a dedicated removal service or hiring an entire truck.

Reduced Environmental Impact
By choosing our backloading service, you are making an environmentally conscious decision. By maximising the use of truck space and reducing the number of trips, we help minimise carbon emissions and contribute to a greener planet.

Professional Packing Services
In addition to backloading, we offer professional packing services to ensure your belongings' utmost safety and protection during transportation. Our skilled packers and backloading removals use high-quality materials and techniques to secure your items and prevent damage.

Reliability and Trust
With our years of experience in the industry, we have built a reputation for great communication, reliability, and trust. You can rely on us to handle your move professionally and carefully, ensuring your belongings reach their destination safely and on time – without any hidden costs.