Our Removalists Sydney to Gold Coast Service
Dedicated to helping Sydney residents move to their new homes or offices, Royal Sydney Removals have built a reputation based on our best customer service skills and the personalised experience offered. We pride ourselves on our care and consideration for your personal belongings when helping you move. Our team of qualified, expert removalists will not only get the job done but will exceed your expectations when it comes to the overarching moving process.
It's our obligation to ensure you are satisfied with the service provided during your interstate moving experience. Without a doubt, our favourite thing about what we do is helping our customers achieve their moving goals, ensuring they are delighted and happy with the removals job well done! Welcome to our removalists Sydney to Gold Coast, where moving dreams come to life!
About Interstate Moving
Moving can be stressful, let alone moving to a different state and city. When it comes to interstate removals, Royal Sydney Removals will go above and beyond to ensure your needs are met. Our removal company personalises every single one of our moving packages to ensure it fits within your desired schedule, budget, and overall needs. Our team of dedicated removalists will handle your personal belongings with absolute care from start to finish. If you opt for our packing services, we will ensure they are packed correctly, safely, and securely to ensure safe and easy transit to your new interstate destination. Call our professional furniture removalists now at 1800 491 466 for the best Sydney to Gold Coast removalists.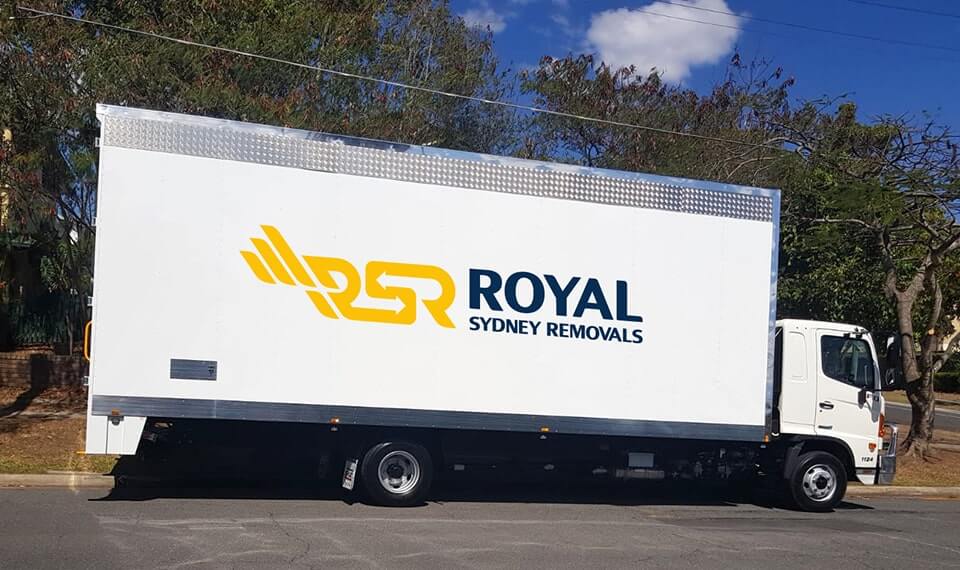 About The Gold Coast QLD
If you're moving from Sydney to Gold Coast, both these cities' scenery and overall setting are quite different. We highly recommend getting a feel for the area before moving day to ensure you know where all your local amenities are located. The Gold Coast QLD is located along the beautiful east coast of Australia, approximately one hour south of Brisbane, Queensland. The Gold Coast is known for its beautiful, pristine white beaches, vibrant nightlife, relaxed 'beachy' style setting, with plenty of residential, business, lifestyle, recreational and sporting facilities and activities. Some of the things we'd suggest you check out at The Gold Coast include:
Tambourine Mountain
The Revolving Restaurant
The Q1 Observation Tower
Springbrook National Park
Currumbin Wildlife Sanctuary
The Spit, Main Beach
Surfers Paradise Beach
Theme Parks: Dreamworld, Wet N Wild, White Water World, Movieworld and The Outback Spectacular.
Contact our removalists Sydney to Gold Coast team now to make your interstate furniture removal a breeze.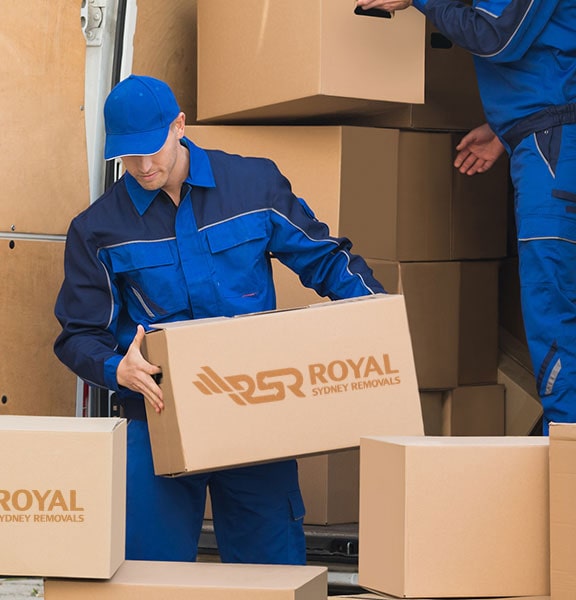 Best Interstate Removals
You might be wondering how to choose a removalist for your upcoming interstate move from Sydney to Gold Coast? We highly recommend first reaching out to a few different local removalists for your quotes and then choosing the removalist you feel best suits your needs. At our Removalists Sydney company, we have a peace of mind guarantee that ensures you are kept informed every step of the way. As professional furniture removals business, we ensure your complete satisfaction and also ensure that you know we are using only the best-qualified removalists in Sydney to do the job for you.
Let our trained removalists take care of your Gold Coast interstate moves, and you can sit back, relax and focus on more important things, like where you will be sending the kids to school, where the local parks and shops are located, and how you're going to transport your family to your new destination. Call us now for a free quote 1800 491 466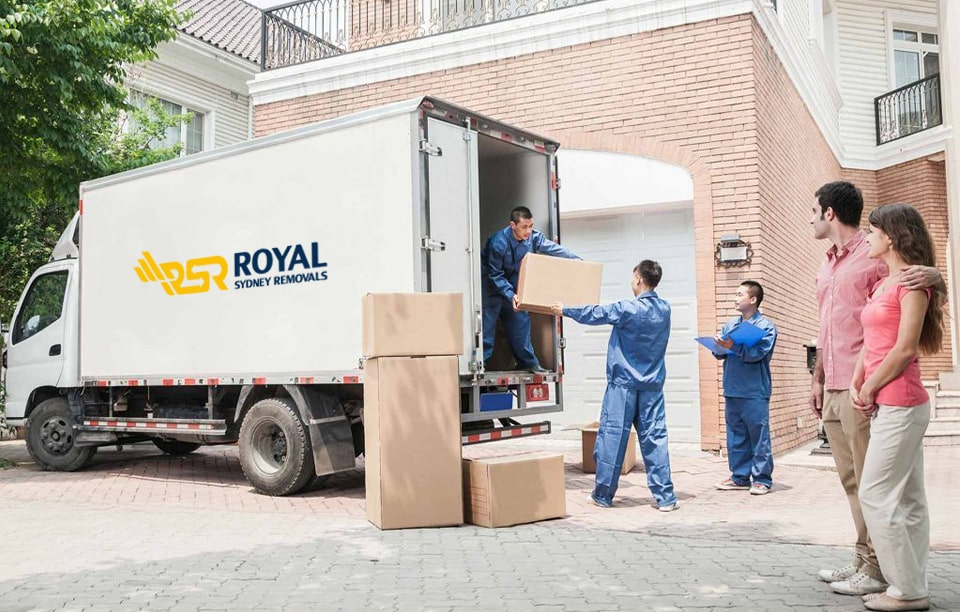 Backloading Removals Sydney to Gold Coast
Backloading service for your move is one of the easiest, hassle-free ways to lower your costs while moving. This cost-effective furniture removalist method isn't just great for your wallet, it's better for the environment as well as by using a backloading service you can reduce the number of empty trucks driving around. Contact us today to plan your next move with no hidden costs.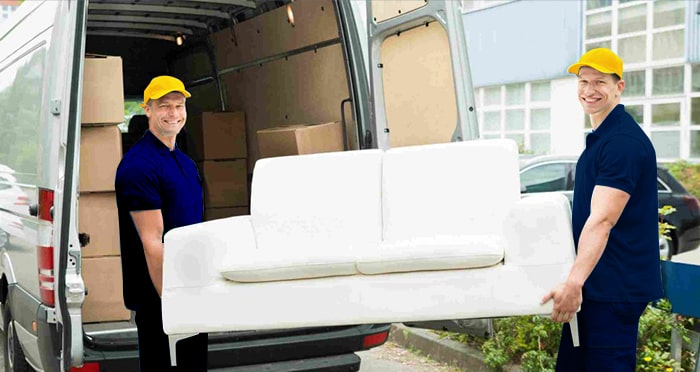 Packing And Unpacking Services
We are providing packing and unpacking services from Sydney to Gold Coast. We use the most up-to-date, environmentally friendly materials for all our shipments, including bubble wrap made of recycled plastic bottles and foam peanuts used just once before being discarded in a landfill setting. Our professional movers and packers will take care of everything while packing your belongings, and we will unpack them at your destination as per your desire after moving house. We want our customers to know they can rest easy knowing their items are safe during transit of any interstate removalist job.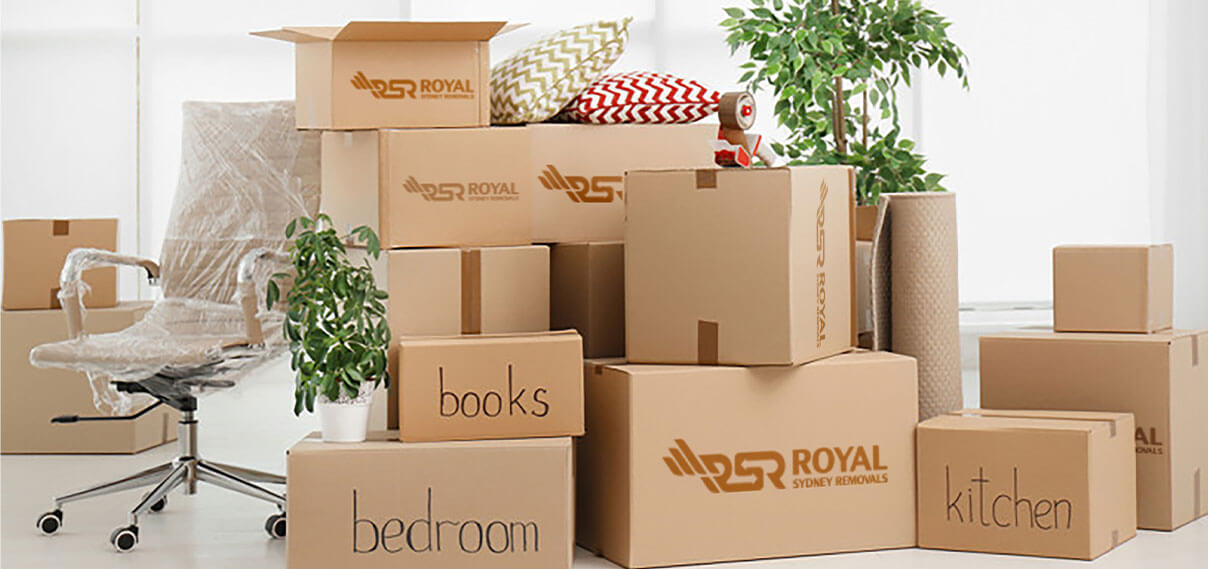 Secure Storage Solutions
You might need storage units when you are moving interstate, so do not worry about it. We have a secure and accessible storage facility for you. You can save your money and time in your interstate move when you are moving with Royal Sydney Removals. Our 24/7 security cameras will take care of everything to relax while you stored items with us.

Removals Insurance
Royal Sydney Removals provides insurance for the belongings that you are moving with us. We have highly qualified staff, so we are providing insurance facility to our all the customers. If anything is damaged while driving, we are responsible for that, and we will pay for it.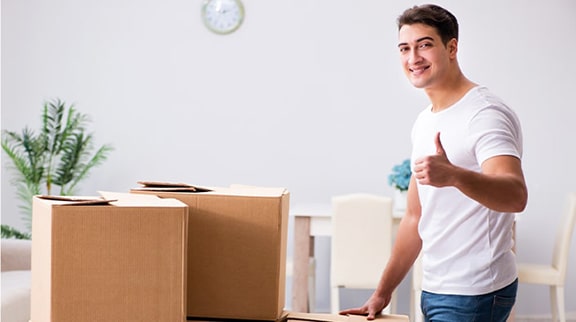 Moving Packages Sydney To Gold Coast
We provide different moving packages from Sydney to Gold Coast, so if you have a budget, we provide the best deal and package for you that will last your money. If you want any other type of service like car transportation from Sydney to Gold Coast, We can manage it. Tell us what your requirement is? What do you need from our company??? We will give all possible options to make sure every customer's satisfaction level.
Royal Sydney Removals provides same day service Sydney To Gold Coast, but there may be some cases where there would be time constraints, or weather conditions might not allow us to move on the next day. But don't worry about anything as long as Royal Sydney Removals is here.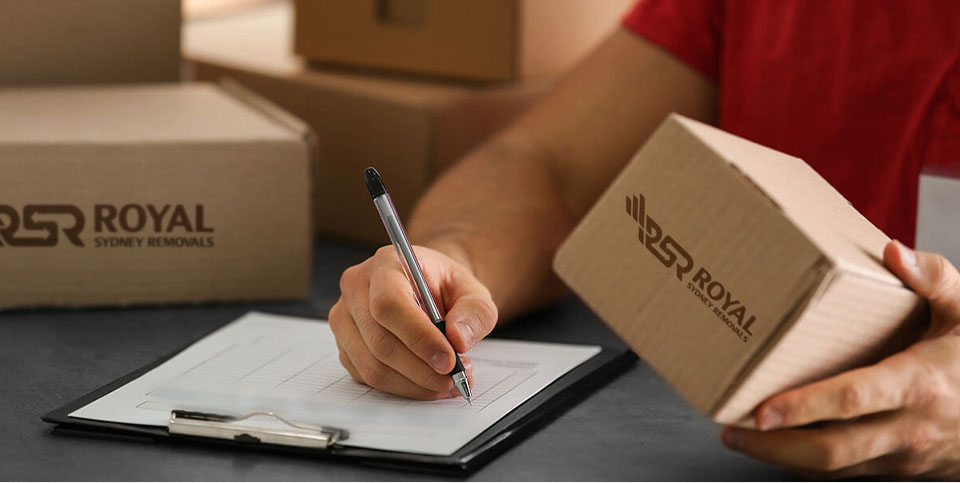 Reliable And Affordable
Budget is a problem while moving interstate, but Royal Sydney Removals can make it possible on a low budget, so we are affordable for interstate moving and also our all staff members are trained. Hence, we are reliable for interstate and local moving.
Office Relocation Services
We are not just moving home for interstate. We also have experience in office moving. We have all the necessary equipment and experienced staff to move your office from Sydney to Gold Coast.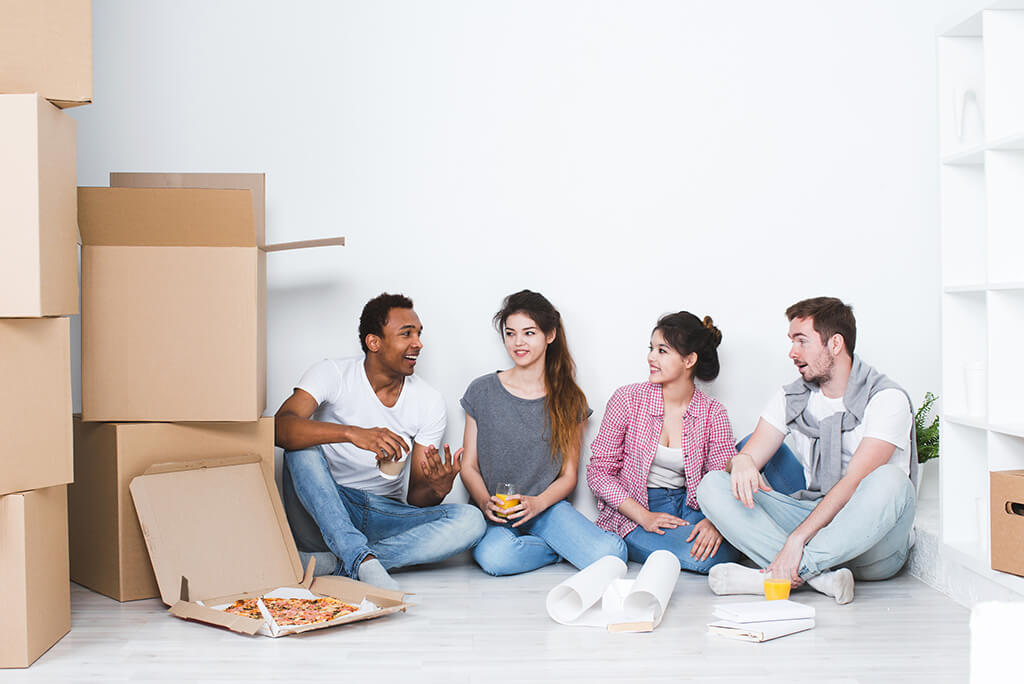 Contact Royal Sydney Removals Today
If you are looking for Sydney to Gold Coast removalists, Royal Sydney Removals is the company for you. We offer Sydney to Gold Coast removals. We offer competitive rates on all moves, and we will make sure your things arrive at your destination safely. So call us on this 1800 491 466 number or contact us for a hassle-free moving experience. If you want professional packing services, then we have just what you need! Our experienced staff will ensure all your possessions are transported without any harm done.
Our Services
Our moving company's reputation reflects the excellent service we provide to our existing, current and new customers.
Our removalists Sydney to Gold Coast service stand out while providing cost-efficient rates, including various discounts. And the best thing yet?
Why do so many choose us?
Our Sydney interstate removalists are always dedicated to delivering an excellent customer service experience. To ensure that our customers always get top-quality service and complete satisfaction, our movers in Sydney are always inspired to go the extra mile to get the job done. Our friendly removalists will make moving house a stress-free experience.

Competative Rates
We offer competitive furniture removals rates on all our services. Whether you are moving locally or moving interstate across Australia, we are one of the best removal companies offering our moving services to you at affordable interstate removals rates

Free Boxes
If you are moving locally, you can get unlimited free boxes. We would require a fully refundable deposit per box. We are the best removalist company that you can hire.

Fast Interstate Removalists
Our interstate moving service offers fast delivery for your furniture to your new place across Australia. Call our furniture removalist team now 1800 491 466

Friendly Staff
Our staff recognize the high level of stress that can occur during the moving process and are trained to be able to give as much help as possible, starting from the moment our customer's contact us. Get a quote now for your local or interstate removals.

Experts & Trustworthy
We have the knowledge and expertise to provide an accurate quotation, helpful moving tips and advice on any situation that might arise during the moving process. If our customers have special needs or requirements, we work closely and quickly with the customer to find the best solution.

Insured Removals
Our team of professional removalists always take the utmost care of your belongings while moving them. However, in the unlikely event of any harm caused to your items and to give you full peace of mind, unlike many removalist companies, we comprehensive removals insurance!
What customers are saying
These guys are amazing
These guys are amazing, Daniel and Sarkis did a great job moving us to our new home. I highly recommend these guys for any removal jobs you need.

Best Removalists Sydney
Just wanting to say, Thank You to the boys at Royal Sydney Removals for helping us move interstate. Made it super easy on us. Michael and his team were super professional and efficient making a stressful move super easy. Would highly recommend and use in the future.

Highly recommended
I would highly recommend this company made my move way easier then I thought. I would actually give 10 stars to this company best of the best. Thanks so much, guys I really appreciate it.

Removalist service and assemble furniture
Dealing with Royal Sydney Removals was nothing short of amazing. They were friendly and easy to deal with and took great care of our belonging. I found them to be honest and hardworking. I recommend Royal Sydney Removals for all local removal jobs as well as interstate moving. They are professionals in packing, unpacking, junk removal and assemble furniture (which was so great).

Awesome removalist Job
Daniel and Sarkis helped moved me from Auburn to Liverpool with ease. I was dreading the move and these boys made it so much smoother. Thanks, boys for the awesome removalist Job! For anyone looking to move, I highly recommend their removal services.

Did an amazing job
Daniel, Sarkis and Yousif all helped me move today. Called me to confirm when they would arrive, arrived on time. Did an amazing job. I would definitely use again. Highly recommend. 5-Star removals service.

Best removalists, professional and very efficient
I highly recommend Royal Sydney Removals! They were professional removalists and very efficient. We have moved a few times in the last 8 years, and they are the best removalist company we have dealt with.

High quality removalists
Daniel and Sarkis were professional, friendly and delivered a high-quality interstate removal from Melbourne to Sydney. Great communication and friendly removalists. We had a smooth move and I would definitely recommend this AFRA member company.

Royal Sydney Removals are efficient and fast.
Royal Sydney Removals are efficient and fast. Moving looks so easy to them. The best removalists in Sydney. Thanks Sam and your team!

Amazing service
Amazing service and excellent price. Daniel and Sarkis arrived exactly when they said they would and the job took as long as they quoted. Very good communication to work with us to park in tricky areas – Surry Hills and Paddington. They had to move in some small terrace spaces and haul large furniture over the balcony – they did this with ease and taking care of the furniture. Above all, Daniel and Sarkis were very friendly and professional.

Amazing and very helpful
The guys that came to were amazing and very helpful, and happy to help move our furniture. I would recommend and hopefully, use them again in the future.

Our experience was excellent
Our experience with Royal Sydney Removals was excellent. The removalists were putting a lot of attention to keep all our furniture safe and undamaged. The whole process went fast and smooth. The quality of service and professionalism was on point. I definitely recommend Royal Sydney Removals.

They were fast and efficient
Recently used Royal Sydney Removals to move from Potts Point to Milsons Point. Booking the service was easy, arranged for 4 wardrobe boxes to come on the day to make a move easier. They called to let me know they were on the way. I had a large, awkward Sofa, but nothing was an issue. They were fast and efficient—no hidden fees, and really well priced.

Amazing service at a great price
I moved from Camperdown in the Inner West up to the Central Coast at extremely late notice, and Michael was able to accommodate everything at the drop of a hat and provided amazing service at a great price. I packed and unpacked the truck without a single scratch on anything, and I would 100% recommend him to anyone looking for a stress-free move!

Most efficient movers
Most efficient movers I've worked with…this is our second move with Royal Sydney Removalist…I would highly recommend them to anyone!