Professional and Friendly Removal Services in Sydney
Royal Sydney Removals offer excellent service when it comes to furniture removal in Sydney, New South Wales, and the rest of Australia. With a start-to-finish turn-key solution, we'll have you moved within Sydney NSW or even interstate in no time. We have an easy-to-navigate booking process for our highly efficient and budget-friendly removalist services. You can trust us to move your precious belongings to their new location.
Sydney removalists who take the stress out of moving house
Moving house is a pretty big deal. There's so much that needs to be done. Packing, sorting, cleaning, organising dates, bonds, and leases. All of that's just for the straightforward house moves. There can sometimes be even more complications in the case of an eviction or an emergency. It would help if you didn't have to add to this growing list with the burden of furniture removal. Call our removalists Sydney team now for the 2 men and a truck quote 1800491466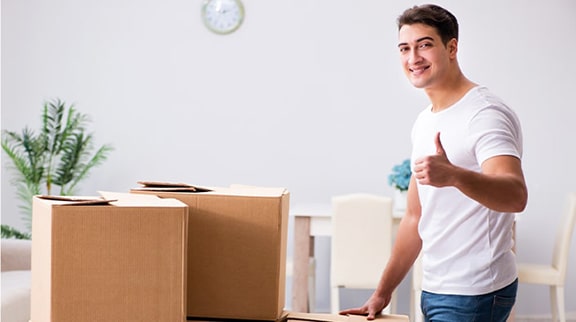 Our Services
Our moving company's reputation reflects the excellent service we provide to our existing, current and new customers.
Our service stands out while providing cost-efficient rates, including various discounts, and our removals business is one of the highly-rated furniture movers in Sydney. We are a one-stop-shop! And the best thing yet?
Why do so many choose us?
Our removalist company is always dedicated to delivering an excellent customer service experience. To ensure that our customers always get top-quality service and complete satisfaction, our movers in Sydney are always inspired to go the extra mile to get the job done. We have a variety of truck sizes to handle any removals service need at any scale.

Competative Rates
We offer competitive furniture removals rates on all our services. Whether you are looking for a local move or interstate removals services across Australia, we have the best services for you at affordable rates. Our removalists in Sydney have hourly rate service and fixed cost service with removals insurance included for all moves. Get A Quote Now.

Free Boxes
If you are moving locally, you can get unlimited free boxes. We would require a fully refundable deposit per box. Check our fair pricing system, with fixed price and hourly rates option, now for the best removal experience.

Fast Interstate Removalists
Our interstate moving service offers fast delivery for your furniture to your new place across Australia. We strive to provide affordable services, and our team members are experts in door-to-door long-distance moves! Call us now at 1800 491 466 to discuss how the removalists cost.

Friendly Staff
Our staff recognize the high level of stress that can occur during the furniture removal and are trained to give as much help as possible, starting from the moment our customers contact our head office. You will have a single point of contact throughout your move. Contact us now for a 5-star effective removal service.

Experts & Trustworthy
We have the knowledge and expertise to provide an accurate quotation, helpful moving tips and advice on any situation that might arise during the moving process. If our customers have special needs or requirements, we work closely and quickly with the customer to find the best solution. We have vast removals experience.

Insured Removals
Our team of professional removalists always take the utmost care of your belongings while moving them. However, in the unlikely event of any harm caused to your items and to give you full peace of mind, we are fully insured!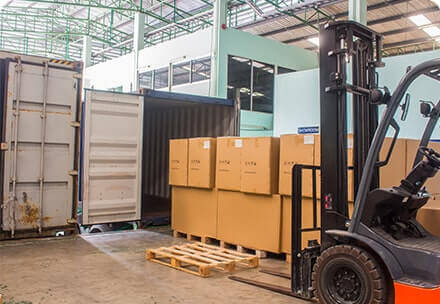 Our removalists Sydney services include
We offer a complete solution to furniture removal in Sydney. You'll only need one team for your entire removal service.
Our furniture removal services include:
Interstate house removals
Wrapping and packing materials
Heavy furniture removals
Apartment removals
Office movers
Home removals
Trusted removalists
We are not cheap removalists but our movers are very efficient and by hiring us you will end up saving money. Get a free removalist quote now for a stress-free move. Out friendly removalists can also move you on short notice!
How much does it cost to hire a removalist in Sydney?
We are a family-owned and operated moving company. We understand that every furniture removal job is unique; that's why we offer a simple pricing model that suits everyone's needs. Unlike other removal companies, our pricing for a local move in Sydney is charged on a fair hourly rate, and that even includes assembling and disassembling furniture as needed. Our reliable service will take care of everything for you!
You could be moving interstate, or maybe you need to know how much it costs to move in Sydney. Interstate moves from Sydney around Australia are charged at a fixed rate based on the furniture volume (cubic meter). No need to panic about the hours racked up in the distance of your Sydney move.
You can contact us for an obligation-free quote for your furniture removal needs, and we'll provide a quote to hire a Sydney removalist in a fast and friendly manner. For accurate removalist quotes, try our removals calculator now.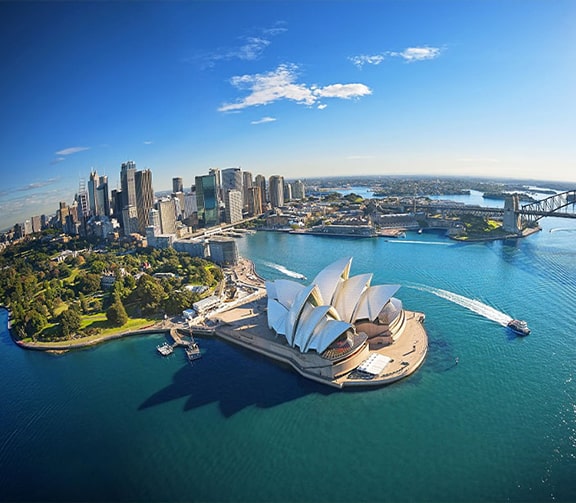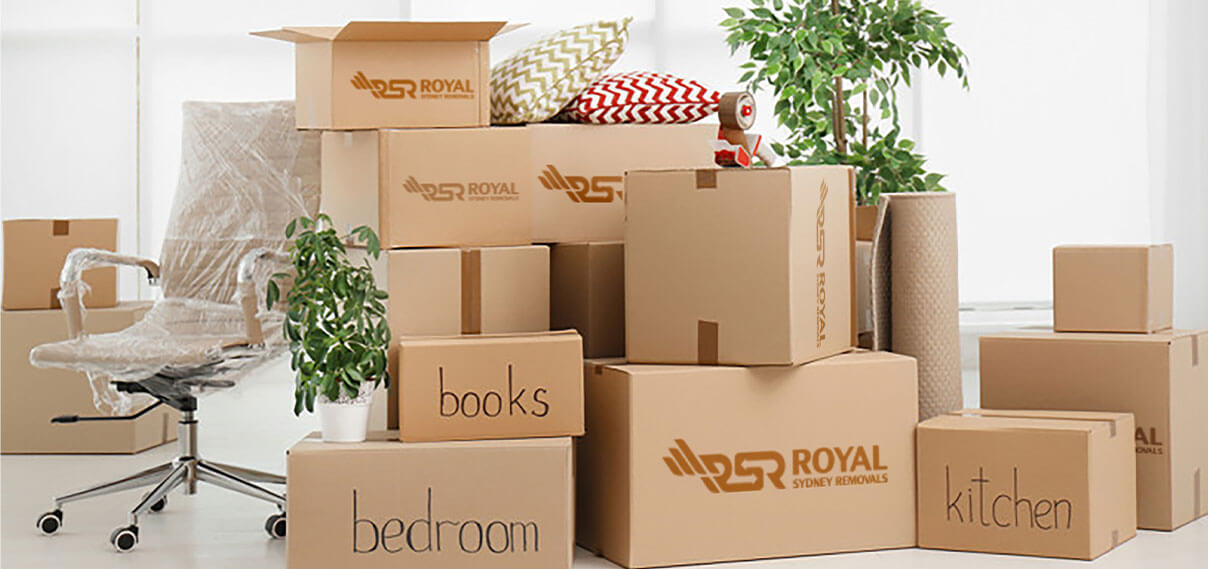 Why choose Royal Sydney Removals as your furniture removalists
With many movers in Sydney to choose from, you might wonder why we are furniture removalists in Sydney. We strive to provide a stress-free experience for our customers, with a high focus on excellent customer service. Our removalist team loves it when our customers tell us they feel like we went above and beyond to make their move as easy as possible. We are experts in handling delicate items as well as heavy objects.
We take the utmost care with your belongings and have all the required removal insurances, such as public liability insurance. We're a registered and reliable Sydney removalist company that you can trust. Our years of experience make us the top team for the task. Whether it's a move through the Sydney CBD, across the other side of New South Wales, or anywhere in Australia, no job is too big or too small for our Sydney movers!
Interstate Removalists
We are a Sydney based removals company that can meet your needs for every moving occasion. If you and your family are venturing off on your next exciting chapter – perhaps you have just sold your current home or relocating to a new suburb across the border, do it the stress-free way with our team of interstate removalists Sydney. Our customers trust us – why? Because we're a hard-working group of honest, reliable removal enthusiasts, who are dedicated to ensuring your needs are met. This takes care of all the hard work, planning, packing, and heavy lifting of your interstate removals. Has the weight lifted off your shoulders (literally) with our reliable removalists?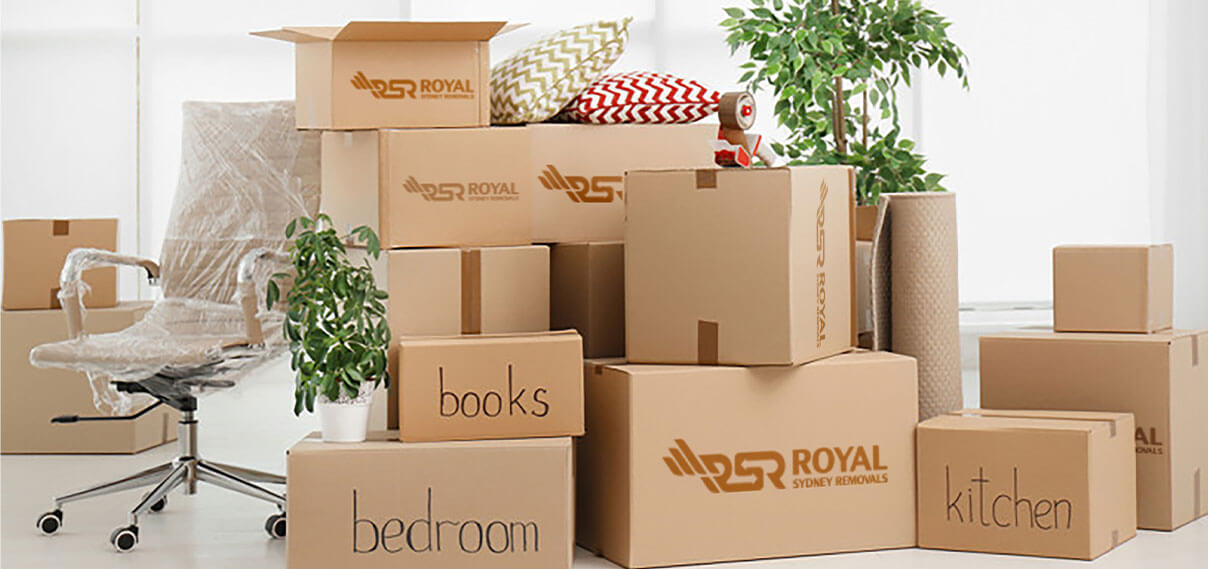 Packing Supplies
In addition to the packing and unpacking we provide, we also provide supplies like boxes for all your belongings. We will provide exactly what you need, from necessary boxes and tape to bubble wrap and more so that nothing in your house is damaged during transportation. Our packers and movers use all modern equipment and packing materials for packing to give you the best services. If you only need packing materials, then we also provide them at an affordable cost.
Our Storage Facility In Sydney
We have highly secure storage units in Sydney, so if you are moving interstate or you need any storage, we are here to help for your ultimate peace of mind. Please let us know, and we will organise everything for you. We are a Sydney-based company with an impeccable reputation as experienced movers, ensuring your possessions are handled carefully whilst being transferred by our removalist truck to the appropriate place at the new destination. Our removalists Sydney team have experience moving homes around Sydney and across all states within mainland Australia. Our friendly staff members care about every client's individual needs and provide safe, affordable solutions tailored to their requirements. Our removalists in Sydney also offer storage services in various areas of NSW if required. With reasonable Sydney removalist cost, we offer packing and unpacking services that we can do before or after moving into your new home.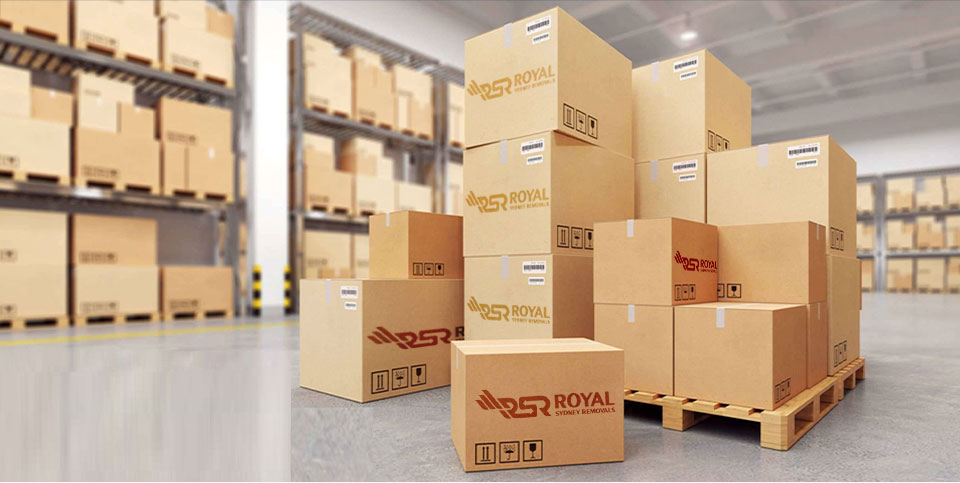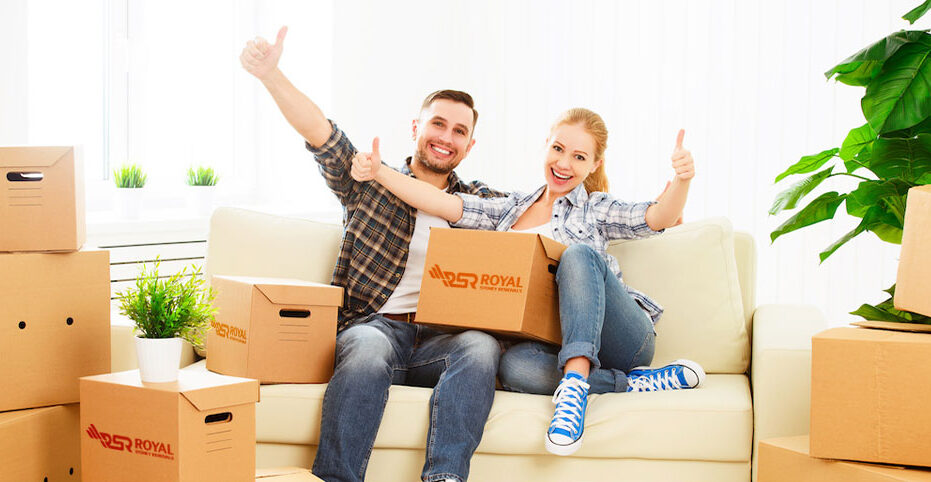 Affordable And Reliable
Royal Sydney Removals is Sydney based moving company, so our pricing for Sydney is competitive. We have experienced and highly trained staff, so all the employees are reliable and extremely careful, you can trust us that we will take complete care of all the belongings. We provide the best Sydney removalists services. Royal Sydney Removals is a big name in the removals industry, and we have all you require to make moving easy, stress-free and affordable! We are Sydney's top-rated company for home or office furniture removalist services.
Our Pricing Structure
We provide the most competitive pricing structure for all types of house removals in Sydney. Moreover, we offer discounts to our customers who have used us before, which helps make the cost of moving even lower. Our removal company provides professional help to stressful days when you are ready to move into your new home. With a range of services available such as furniture assembly and dismantling, door-to-door service and more, we can take care of everything so that you have a pleasant moving experience at the end of the process. Sydney residents can also benefit from our Sydney Removalists moving service and all of the services that come with it.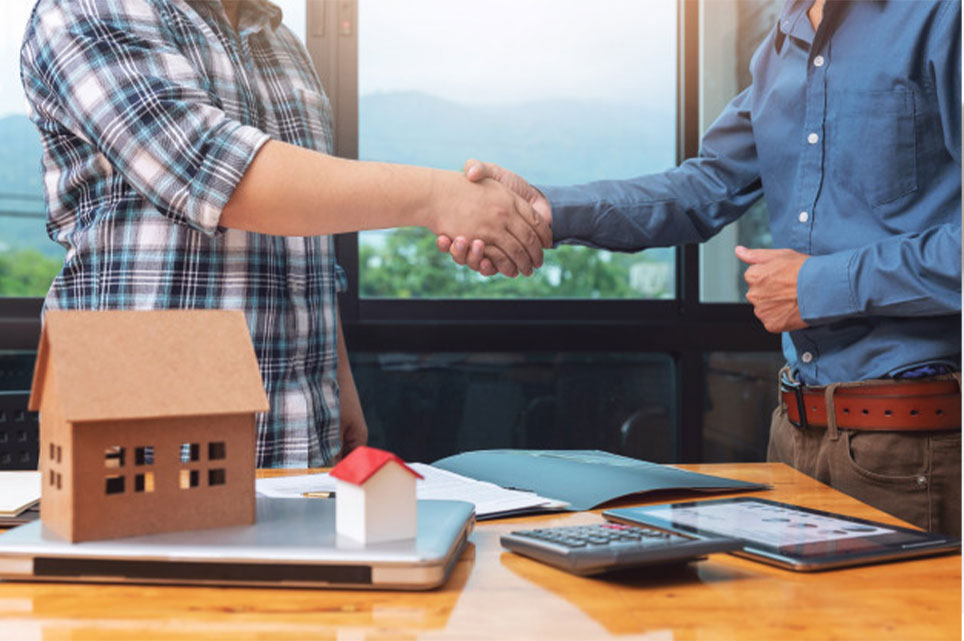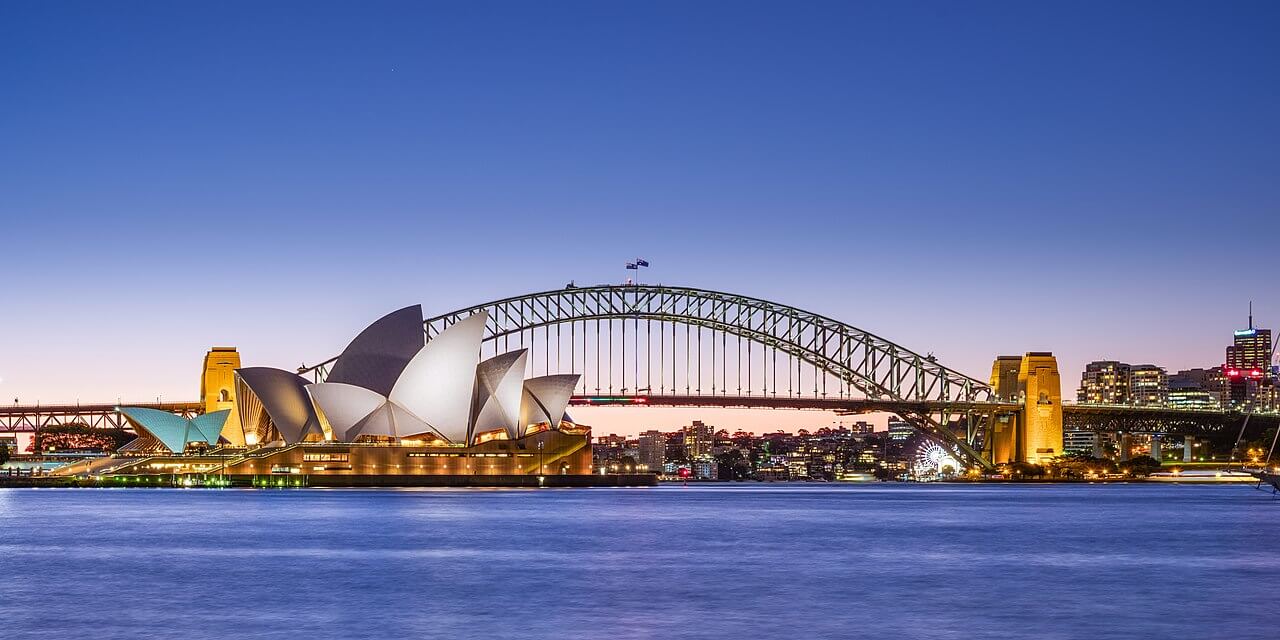 About Sydney
Sydney postcode is 2000, and it is the most populous city in Australia and its state capital. Sydney is located on Sydney Harbour, the natural harbour of Port Jackson, which opens to the Tasman Sea at its mouth. Sydney Airport provides international air travel for Sydney residents, departing from approximately 50 countries every day. Domestic flights depart from Sydney airport to regional centres across all states within mainland Australia.  Moreover, Sydney is known for its amazing beaches and nice climate.
The vision for Sydney NSW is to achieve community wellbeing through great infrastructure. Sustainable infrastructure is always a priority for the city. With a low crime rate, Sydney makes it safe for residents to walk around the streets and use the public transport network any time during the day or night.
About Royal Sydney Removals
Royal Sydney Removals is a leading removal company in Sydney, providing the most efficient and affordable service for any move. We provide our customers with the best quality service at an unbeatable price from house to house or office relocation. Our professional staffs are highly experienced and fully insured, so you can rest assured knowing your belongings will be transported safely!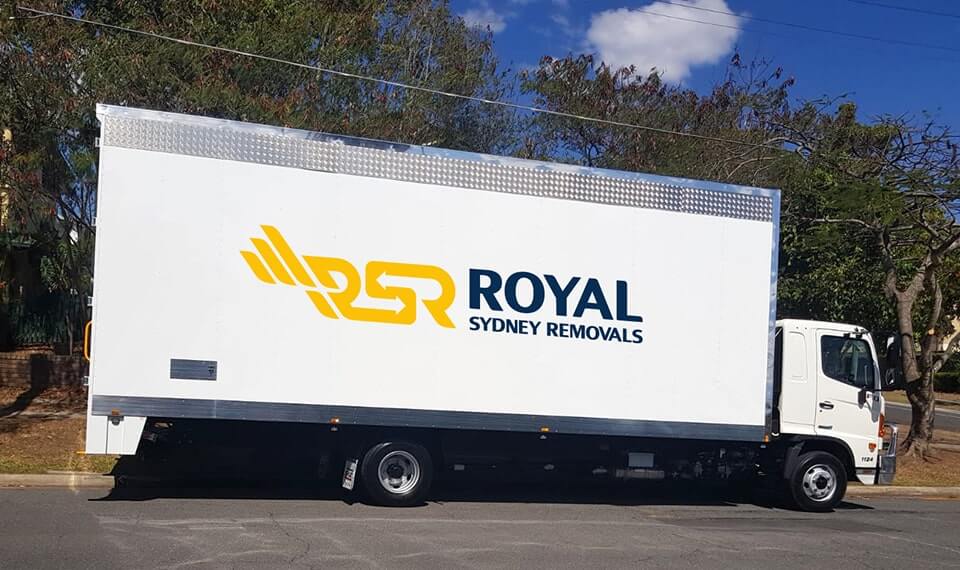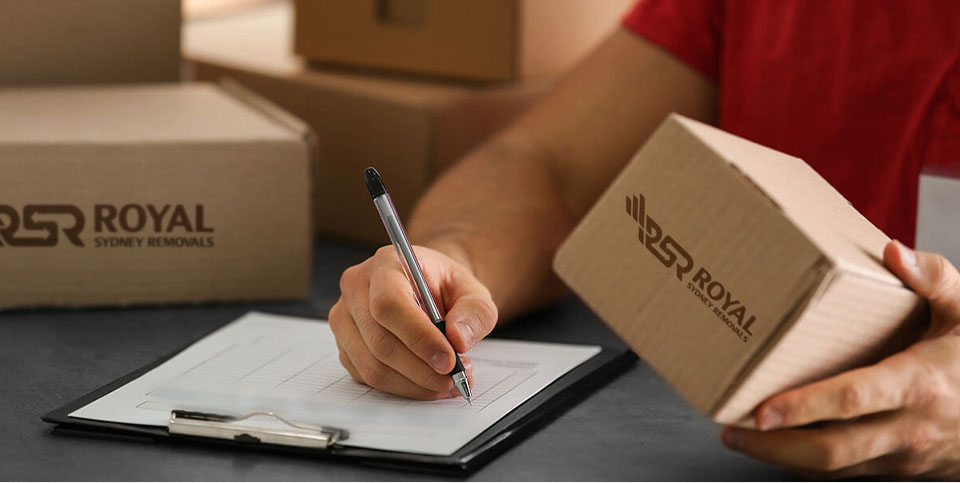 What Do You Know Before You Choose A Removals Company?
How much will it take cost?
You need to know the first thing, how much is it going to cost? Removal companies usually charge an hourly rate, but the price will vary depending on moving locally or interstate. Some companies also have the minimum time required for a service that could be between two and three hours. Also, some removalists in Sydney may have additional fees, so make sure you read through all of their terms before signing any agreement!
What areas do they cover?
If you need your possessions moved from one suburb to another, it would be best to choose a company covering this area. If possible, try not using local removals.
How reliable are they?
This is very useful to ask for references from previous customers. A removal company that has been doing this job successfully will have many satisfied customers to provide you with recommendations and ensure your satisfaction too!
Do they offer insurance?
Unfortunately, not every removals company is insured as it only costs around $500 per year (roughly). Make sure you check each item before they leave you from your destination just to be safe.
Do they offer storage services?
Even though you might not think it could happen, some companies also provide storage for your belongings if needed! However, the cost of these additional services will depend on whether or not there is an extra room at their warehouse and how long you need them to keep things until you pick them up. It's always best to plan, so make sure you ask about this service before moving day arrives!
What their customer service is like?
You should know that, even though they might be considered professionals, some movers can get overwhelmed or frustrated with the actual process of moving. This is why it's essential to find a company that cares about its customers! Look for customer testimonials and ask your potential choice what kind of experience you should expect during this transition.
Are there any hidden fees or costs?
Please ask first if the cost they say is ok or give you the extra fee after your furniture removals is done.
What can I bring with me?
It would help if you asked about the rules and regulations of their company. Some companies allow pets while some don't. There might be a weight limit or extra fee for bringing in more than one vehicle to transport your belongings. It's a good idea to plan if you're moving from apartment to apartment since most moving companies require that you end your lease before they move you into a new place! Ask them also what kind of equipment they use when packing everything up at both locations. You know how it is- sometimes movers will cut corners on quality by using cheaper supplies which causes damage over time, so make sure this isn't happening during the process.
Packing and unpacking boxes included?
When they give you an estimated cost and time, you should check that packing and unpacking boxes are included, or they are provided, or you have to purchase them from another place. Good removalist should give you a written quotation with all details to avoid any confusion at delivery time. Check that there are no hidden costs or extra charges which can appear later on during the moving process.
Do they have availability?
It is also a good idea to ask them what days and times they work, how many packers and movers they have available for your move, so this way you know if it will be a rush job or smooth one where every aspect has been considered. Also, check out reviews from previous clients as most removal companies keep track of customer feedback and use it to improve their service standards. All these factors contribute towards deciding on who's going to carry out the relocation!
Covid-19 Updates
COVID-19 situation can be challenging to predict. Because of that, the rules and restrictions in New South Wales and Greater Sydney are frequently evaluated and changed. We listen to the advice of AFRA (Australian Furniture Removers Association) regarding changes that affect the moving industry daily, and we are doing our best to make sure your move goes smoothly as scheduled. We will immediately notify our customers in case some restrictions affect their moves. On the other hand, we are minimising the risk from the covid-19 virus by taking precautions to make sure you and your belongings are delivered safely. Our removalist team takes extra precautions like:
They are sanitising all moving trucks before every move.
Wearing face masks and gloves when moving house.
Checking for daily updates of Covid-19, like rules and regulations about moving in different states
We provide free quotes and volume calculators to our users, so we reduce the need for inspections.
We are regularly testing our employees, and if symptoms are found, that employee is not involved in any moving process.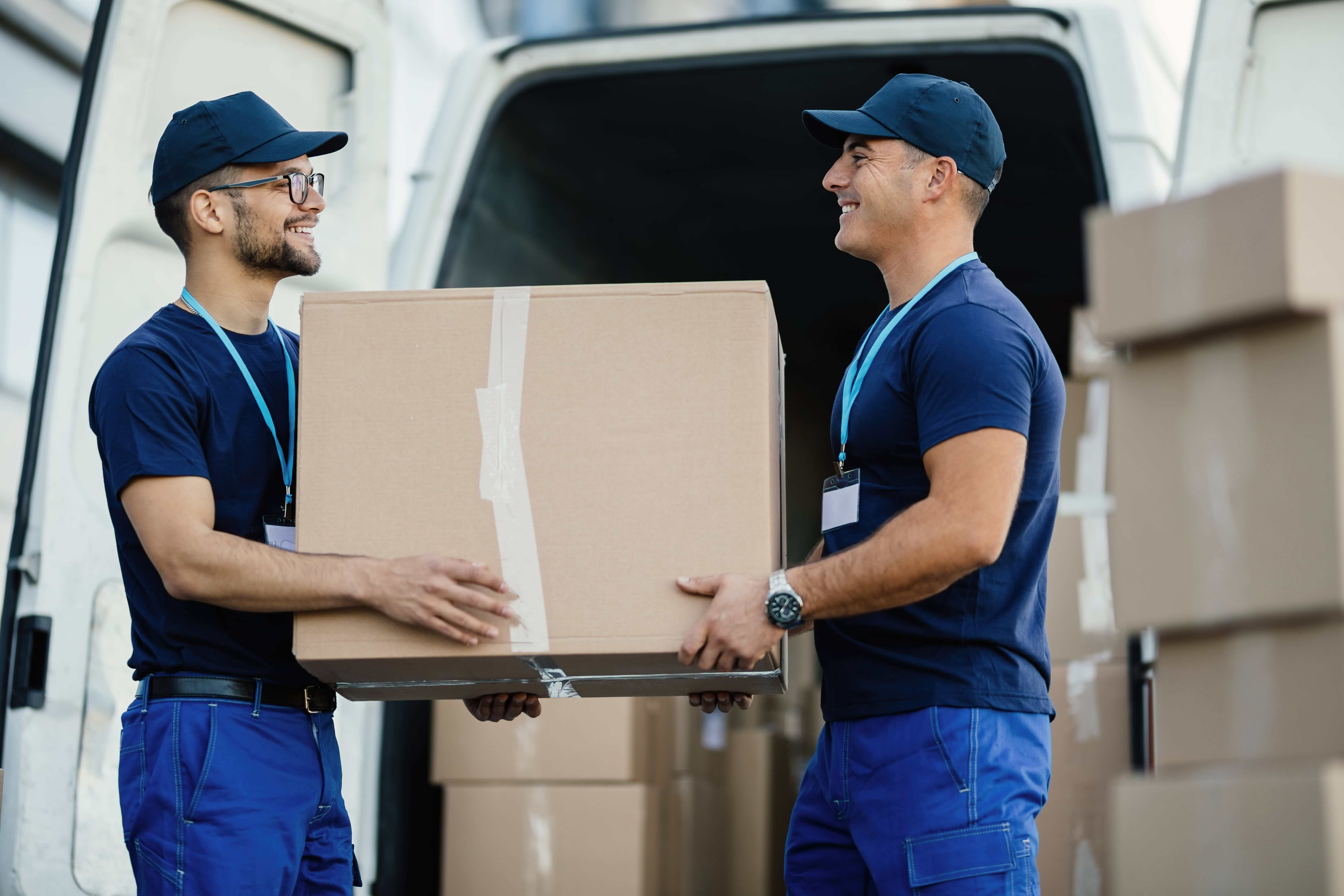 Contact Us Today For Sydney Removalists
Royal Sydney Removals is more than just a place to find your next moving company – we are an office filled with qualified personnel ready to answer any questions you may have about removals or help plan your move in Sydney. Our team will work closely with you throughout the process so that there are no surprises when it comes time for us to do the heavy lifting on moving day.
This is backed by our 100% customer satisfaction guarantee, which gives customers peace of mind as they prepare their homes for whatever adventure awaits them at their new address! If you're interested in finding out more, please call us at 1800 491 466
What customers are saying
These guys are amazing
These guys are amazing; Daniel and Sarkis did a great job and provided prompt and professional service. I recommend these guys for any removal job you need. This is the best removalists service I had so far. Thank you so much!

Professional and Efficient
I just want to say, Thank You to the boys at Royal Sydney Removals for the fantastic job in helping us move our four-bedroom house interstate. Made it super easy, fast, and efficient on us. Michael was a quality mover, and his team was super professional and efficient, making a stressful move super easy. I would recommend their removals and storage and use in the future. This will be our go-to removal company in Sydney.

I would highly recommend
Professional and excellent service. I would highly recommend this company made my move way easier than I thought. I would give 10 stars to this company best of the best for the excellent communication and the fantastic job. I am a delighted customer with the best removalist service I received. Thanks so much, guys. I appreciate it.

Removalist service and assemble furniture
Dealing with Royal Sydney Removals was nothing short of amazing. They were friendly and easy to deal with. I found them to be honest and hardworking. I recommend this Sydney moving company for all removal jobs, packing & unpacking and assembling the furniture (which was so great).

Awesome removalist Job
Daniel and Sarkis helped move our 4 bedroom home from Auburn to Liverpool with ease. I dreaded the move, and these boys made it so much smoother. They wrapped all furniture in blankets for extra protection. Thanks, boys, for the fantastic removalist Job at reasonable prices!

Did an amazing job
Daniel, Sarkis and Yousif all helped me move today, and they were the best furniture removalists. They called me to confirm when they would arrive, arrived on time. They did an amazing job. They are expert removalists, and I would use them again. Highly recommend.

Best removalists, professional and very efficient
I highly recommend Royal Sydney Removals! They were professional removalists and very efficient. We have moved a few times in the last 8 years, and they are the best removalist company we have dealt with.

High quality removalists
Daniel and Sarkis were professional, friendly and delivered a high-quality interstate removal from Melbourne to Sydney. They are removals experts. I would recommend it.

Royal Sydney Removals are efficient and fast.
Royal Sydney Removals are efficient and fast. Moving furniture was so easy with them. The best removalists in Sydney. Thanks, Sam and your team!

Amazing service
Fantastic service and excellent price. The two men, Daniel and Sarkis, arrived exactly when they said they would, and the job took as long as they quoted. Excellent communication to work with us to park in tricky areas – Surry Hills and Paddington. They had to move in some small terrace spaces and haul large furniture over the balcony – they did this with ease and took care of the furniture. Above all, Daniel and Sarkis were very friendly and professional.

Experience with Royal Sydney Removals was excellent
My experience with Royal Sydney Removals was excellent – highly responsive, professional and timely service. Everyone involved was very customer-focused and careful—great price for interstate relocations. I recommend unreservedly.

Highly recommend them
Daniel and Sarkis were the most professional movers, and the service was outstanding. The Sydney removalists were well-mannered, efficient, and didn't have a bad body odour! I have used many removalist services over the years, but this team was excellent. I would highly recommend them, and the packing service is well worth it. These are the best removals in Sydney with exceptional service!

Would recommend to all
We hired Royal Sydney Removals last week for a move, and they provided an excellent service. Arrived precisely on time, under a tight schedule as the elevator booking time was short. Their Sydney removals team moved us to our new house in Bondi Beach. Professional team, clear communication, and cost-effective. I would recommend the professional service provided to all.

Careful Movers During Covid 19 Outbreak
Michael and his team worked hard and performed above our expectations. I am very happy with how we had a quality moving experience. Efficient and polite service. Would definitely recommend them and I would use them again.

These guys were by far the best
Daniel and Sarkis did such a great job. They turned up early, got stuck straight into it to provide great moving Service. I have moved numerous times over the last few years, and these guys were the best! I would highly recommend it!

Definitely recommend Royal Sydney Removals.
Our experience with Royal Sydney Removals was outstanding. The removalists were paying a lot of attention to keeping all our furniture safe and undamaged; the whole process went fast and smooth. The quality of service and professionalism was on point. I recommend Royal Sydney Removals.

They were fast and efficient
I recently used Royal Sydney Removals to move from Potts Point to Milsons Point. Booking the service was easy, arranged for 4 wardrobe boxes to come on the day to make a move easier. The removal team was very professional. They called to let me know they were on the way. I had a large, awkward Sofa, but nothing was an issue. They were fast and efficient—no hidden fees, and well priced.