Our Sydney to Brisbane Removals
Are you looking to move your home or office from Brisbane to Sydney, or vice versa, from Sydney to Brisbane?
We are the Sydney to Brisbane interstate movers chosen by locals for interstate moving, storage, packing services and packing supplies. We're the interstate removalists you can trust – why?
Because we're a dedicated team of honest, reliable removal experts committed to meeting your needs. Our removalists from Sydney to Brisbane can guarantee a positive removal experience with our team of experts who can deliver your belongings from point A to point B and an exceptional moving experience.
You can trust our family removals business with your most precious belongings, and we'll ensure that your furniture removal arrives safely at your new destination. Trust us; you'll want to tell your friends!
Moving Interstate? Here's what we recommend...
Moving house can be quite daunting, especially going from one major city to another.
Sydney to Brisbane removals with family and kids or moving into a brand new office space can add to that stress when you have more than just yourself to think about, especially when you're moving across borders.
You might be asking yourself – did I remember everything? What if I forgot something? How on earth am I meant to move everything in just one day?
What kind of things do I need to think about? How many boxes will I need? If this sounds like you, don't worry – we're here to help.
To make the interstate removal of your home or office relocations to your new destination a little easier, these interstate moving tips are sure to make life a little easier.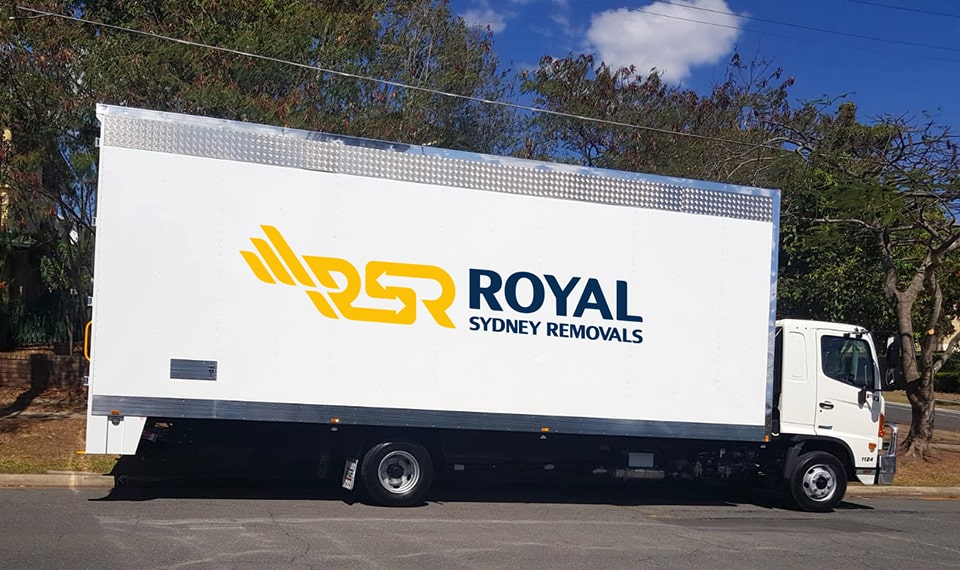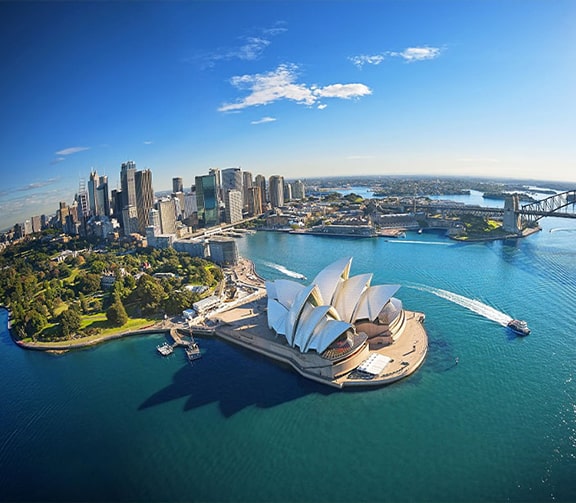 Trust the removal experts
Don't stress! Trust the removal experts to do the hard work for you
Be sure to get more than just one moving quote from one removal company
Make choices that benefit your unique situation
Ask friends and family what they did and their experience – referrals from a trusted friend are the best way to go!
Look into storage solutions (something we also offer). Need extra space while you make your interstate move? We've got you covered.
Have everything organised for when you arrive on the other side. Make yourself a checklist (like this!) and tick things off your list as you go. Not only will it keep your mind at ease, but it will ensure you don't forget anything.
Remain calm – don't stress about the little stuff during Sydney to Brisbane removals. That's what we're here for!
What our Sydney to Brisbane removalists offer
Our team of Sydney removal specialists will provide peace of mind that we will handle all your personal belongings with care during a house move.
Our Brisbane removalists will ensure you have a stress-free experience – let us do the heavy lifting for you!
Good communication with our customers from start to finish is key, along with answering any questions or concerns you may have.
Our expert removalists also ensure your delivery has arrived on time while being flexible with your needs. We also provide a back-loading service.
You also get to choose the delivery time to suit your needs! To make sure you have an excellent experience, we provide packing materials and moving boxes so you can focus on more important things.
Call us at 1800491466 today!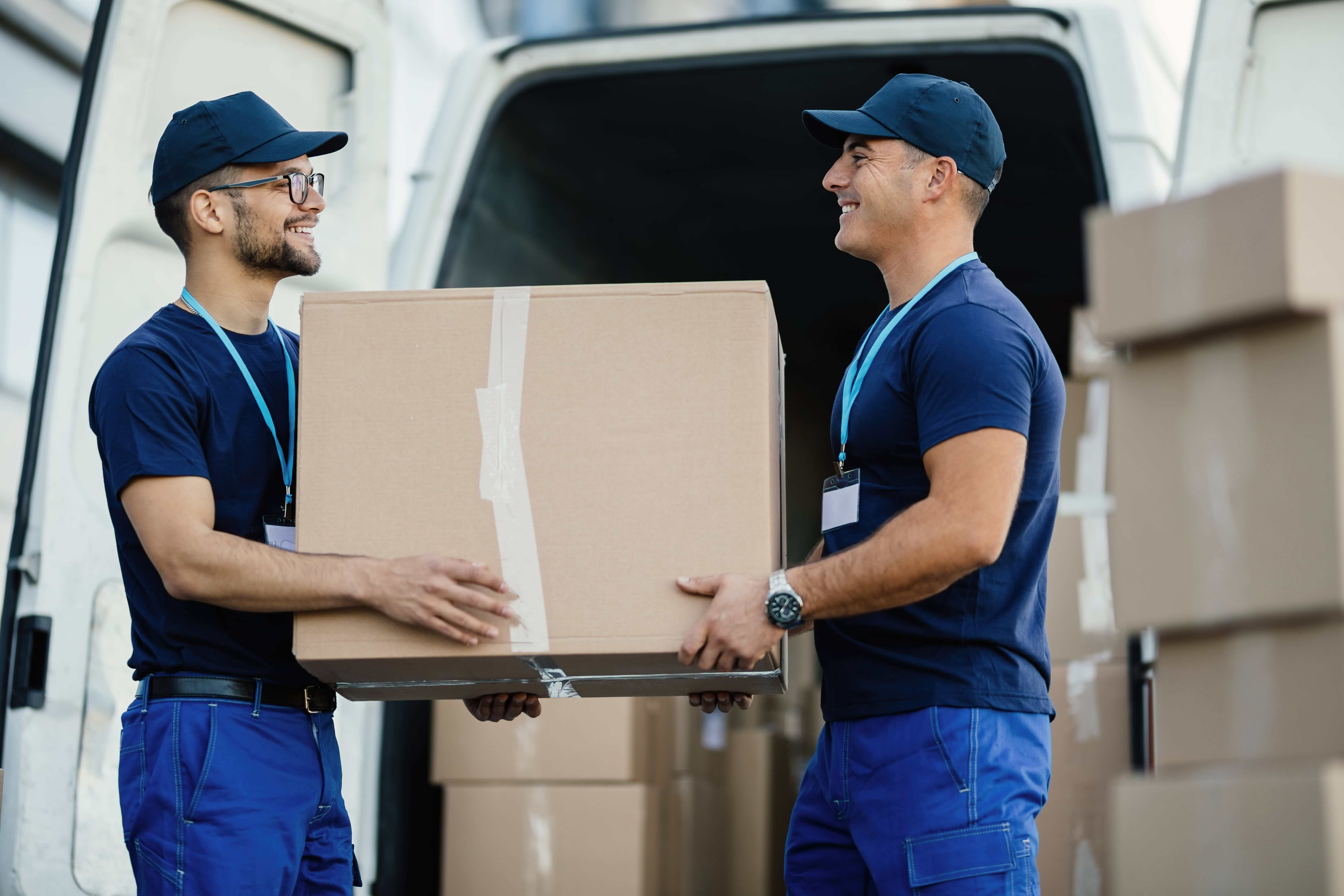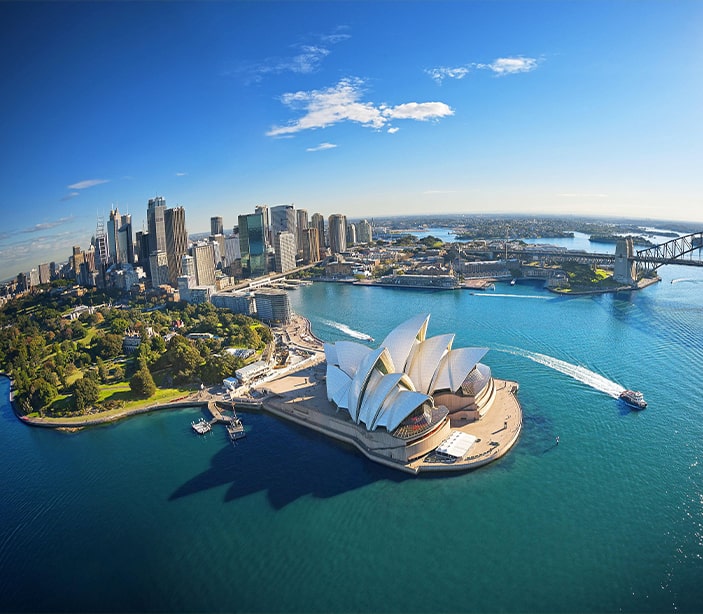 What sets us apart?
Careful consideration of your needs
Flexibility
Exceptional communication
Stress-free, hassle-free, worry-free furniture removalists service
Experts who are dedicated to customer service
Professional, affordable Brisbane removalists
12 years of experience in the furniture removals industry
Movers you can trust
Our interstate moving services team uses designed, quality packing materials to protect your goods when you move interstate from Brisbane to Sydney or from Sydney to Brisbane. Our removalists company offers the protection you can trust, so you have peace of mind about your interstate move.
Ensuring the safety and care of your belongings is among our top priorities. Our Sydney to Brisbane removals team will ensure your goods are kept in the safest and most secure condition when we transport your load of home or office items across the border.
Our removals Sydney team will also ensure prevention strategies that minimise movement and risk of damaging items during transit – extra care is always taken in all our relocation services.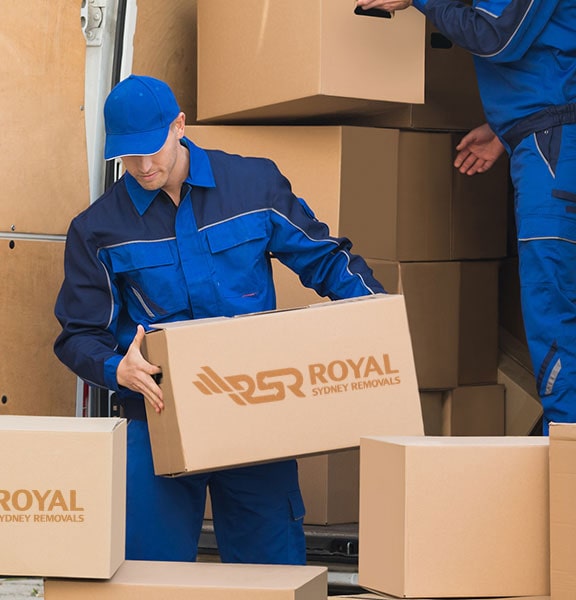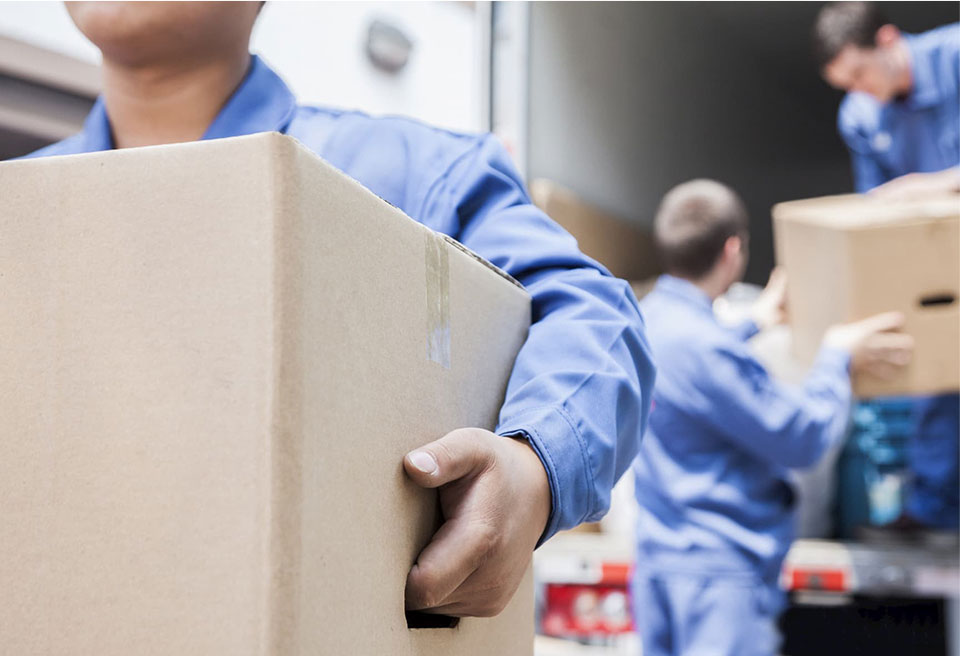 Pricing
You might be thinking – well, this all sounds great, but how much will this cost me? If you're moving interstate from Brisbane to Sydney, or vice versa, we highly recommend asking us for a quote.
Give us a call today or click the link below to receive your removalist quote within a few minutes. We always ensure to provide the most cost-effective option possible. Get a free quote now.
Backloading Sydney to Brisbane
Backloading your move is one of the easiest, hassle-free ways to lower your costs while moving.
This cost-effective door-to-door furniture removal method isn't just great to save money; it's better for the environment as well by using a backloading service you can reduce the number of empty trucks driving around.
Backloading is a great service that depends quite heavily on the availability of trucks; however, if you are flexible with your moving dates, this could be a great way to make your move more affordable and reduce some carbon at the same time.
Sometimes we have trucks available at the last minute, so keep reaching out to our professional team, and we'll see how we can help you save money, time, and stress!
Why do so many choose us?
Our Sydney interstate removalists are always dedicated to delivering an excellent customer service experience. To ensure that our customers always get top-quality service and complete satisfaction, our movers in Sydney are always inspired to go the extra mile to get the job done

Competative Rates
We offer competitive furniture removals rates on all our services. Whether you are moving locally or moving interstate across Australia, we are one of the best removal companies offering our moving services to you at affordable interstate removals rates

Free Boxes
If you are moving locally, you can get unlimited free boxes. We would require a fully refundable deposit per box. We are the best removalist company that you can hire.

Fast Interstate Removalists
Our interstate moving service offers fast delivery for your furniture to your new place across Australia. Call our furniture removalist team now 1800 491 466

Friendly Staff
Our staff recognize the high level of stress that can occur during the moving process and are trained to be able to give as much help as possible, starting from the moment our customer's contact us. Get a quote now for your local or interstate removals.

Experts & Trustworthy
We have the knowledge and expertise to provide an accurate quotation, helpful moving tips and advice on any situation that might arise during the moving process. If our customers have special needs or requirements, we work closely and quickly with the customer to find the best solution.

Insured Removals
Our team of professional removalists always take the utmost care of your belongings while moving them. However, in the unlikely event of any harm caused to your items and to give you full peace of mind, unlike many removalist companies, we comprehensive removals insurance!
Our Services
Our moving company's reputation reflects the excellent service we provide to our existing, current and new customers.
Our removalists Sydney to Brisbane service stand out while providing cost-efficient rates, including various discounts. And the best thing yet?
Customer Service
Got a few questions? Ask away! Give us a call today to see what we can do for you. We understand every house move is different, and every situation is unique.
Let us do the hard yards for you and make life a little easier if you're making a big interstate move soon. We also have the best price guarantee!
Our team of friendly customer care representatives will be happy to assist with your needs, whether it's getting more information, providing a quote for moving from Sydney to Brisbane, chatting about our guarantees and peace of mind or booking your removal service today.
We're all about happy customers, so be sure to tell us what you need… you speak, we listen!
So where to from here?
If you're thinking about moving interstate, give us a call today to discuss your needs, and we will provide you with a free quote.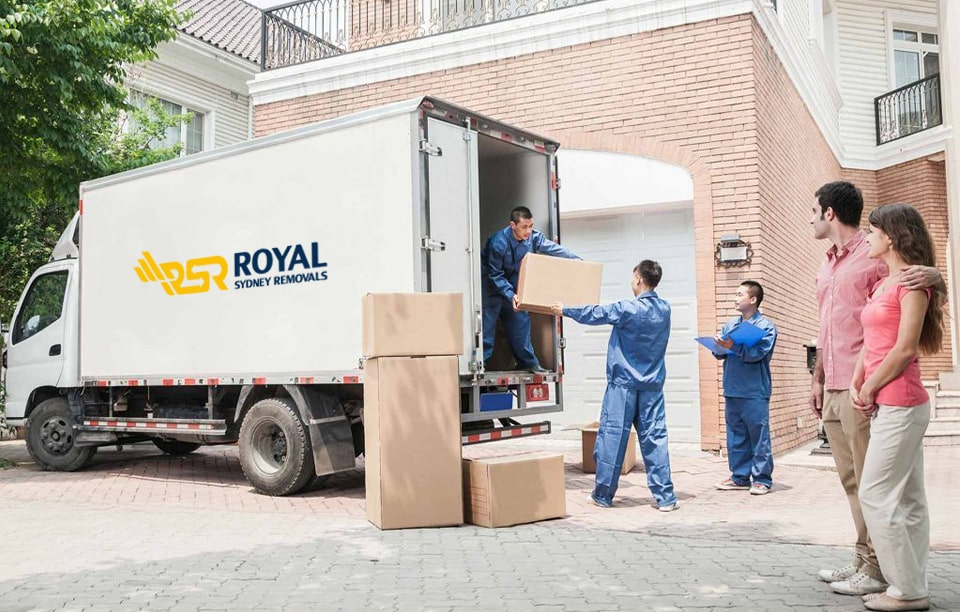 Royal Sydney Long-Distance Services
What customers are saying
These guys are amazing
These guys are amazing; Daniel and Sarkis did a great job moving us to our new home. They provide transit insurance for extra peace of mind. I strongly recommend these guys for any removal jobs you need. Great furniture removalist services! Would recommend them to all.

Best Removalists Sydney
Just want to say, Thank You to the boys at Royal Sydney Removals for helping us move moving from Sydney to Brisbane. It made it super easy on us. Michael and his team were super professional and efficient, making a stressful move super easy. I will book them again in the future.

Highly recommended
I would highly recommend this company made interstate moves way easier than I thought. I would actually give 10 stars to this company best of the best removalists. Thanks so much, guys I really appreciate it.

Removalist service and assemble furniture
Dealing with Royal Sydney Removals was nothing short of amazing. They were friendly and easy to deal with and took great care of our belonging. I found them to be honest and hardworking. I recommend Royal Sydney Removals for all local removal jobs as well as interstate moving. They are professionals in packing, unpacking services, junk removal and assemble furniture (which was so great).

Awesome removalist Job
Daniel and Sarkis helped moved me from Auburn to Liverpool with ease. I was dreading the move and these boys made it so much smoother. Thanks, boys for the awesome removalist Job! I highly recommend their removal services.

Did an amazing job
Daniel, Sarkis and Yousif all helped me move interstate today. They called me to confirm when they would arrive, arrived on time. Did an amazing job with exceptional customer service. I would definitely use it again. Highly recommend—5-Star removals service. Thank you so much!

Best removalists, professional and very efficient
I highly recommend this professional furniture moving company! They were professional removalists and very efficient. We have moved a few times in the last 8 years, and they are the best removalist company we have dealt with.

High quality removalists
Daniel and Sarkis were professional, friendly and delivered a high-quality interstate removal from Melbourne to Sydney. Fantastic service, I would definitely recommend it.

Royal Sydney Removals are efficient and fast.
Royal Sydney Removals are efficient and fast. Moving looks so easy to them. The best removalists in Sydney. Thanks Sam and your team!

Amazing service
Amazing service and excellent price. Daniel and Sarkis arrived exactly when they said they would and the job took as long as they quoted. Very good communication to work with us to park in tricky areas – Surry Hills and Paddington. They had to move in some small terrace spaces and haul large furniture over the balcony – they did this with ease and taking care of the furniture. Above all, Daniel and Sarkis were very friendly and professional.