Trusted Interstate Removalists
Backloading is an efficient and cost-effective service offered by Royal Sydney Removals that allows you to utilise the unused space in our moving trucks already scheduled for a particular route – in this case, Melbourne to Brisbane. This reduces your moving costs and our environmental footprint by minimising the number of trucks on the road. It's a win-win situation – you save money, we maximise our removalist truck capacity, and the environment benefits from reduced emissions.
At Royal Sydney Removals, we pride ourselves on our professional and efficient backloading service. Our expert team takes utmost care in packing, handling, and unpacking your belongings. You can rest assured knowing that your precious items are in safe hands.
While you enjoy significant savings with our backloading service, you still receive the same high standard of service and care that we offer our full-price removal customers—Trust Royal Sydney Removals for a seamless, worry-free move from Melbourne to Brisbane.
Secure your spot by calling 1800491466 or messaging us today.
Why Backload with Brisbane Removals?
Backloading isn't just beneficial financially; it's also an eco-friendly moving solution. You're playing a crucial role in reducing carbon emissions and contributing to a healthier environment by utilising our unused truck space. Here are some of the environmental benefits that come with choosing backloading from our removalist company:
Reduces Carbon Emissions: Fewer trucks on the road mean less fuel consumption and lower carbon dioxide emissions. Backloading removals help in mitigating the impacts of climate change.
Lowers Energy Consumption: By maximising truck capacity, affordable backloading services help reduce the energy required to transport goods, thus saving valuable resources.
Minimizes Waste: The efficient utilisation of our trucks reduces wastage of space, leading to a more sustainable moving process.
Promotes Responsible Moving: Choosing backloading is choosing to be part of a responsible and sustainable solution, demonstrating your commitment to environmental stewardship.
Choose Royal Sydney Removals' backloading service for an easy move on your pocket and our planet. Ask us for a free quote today!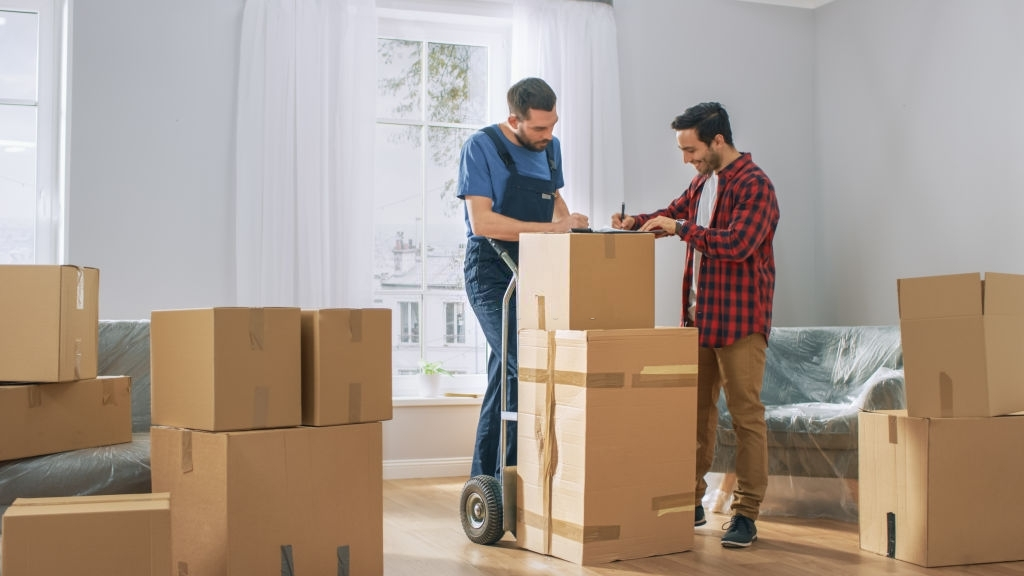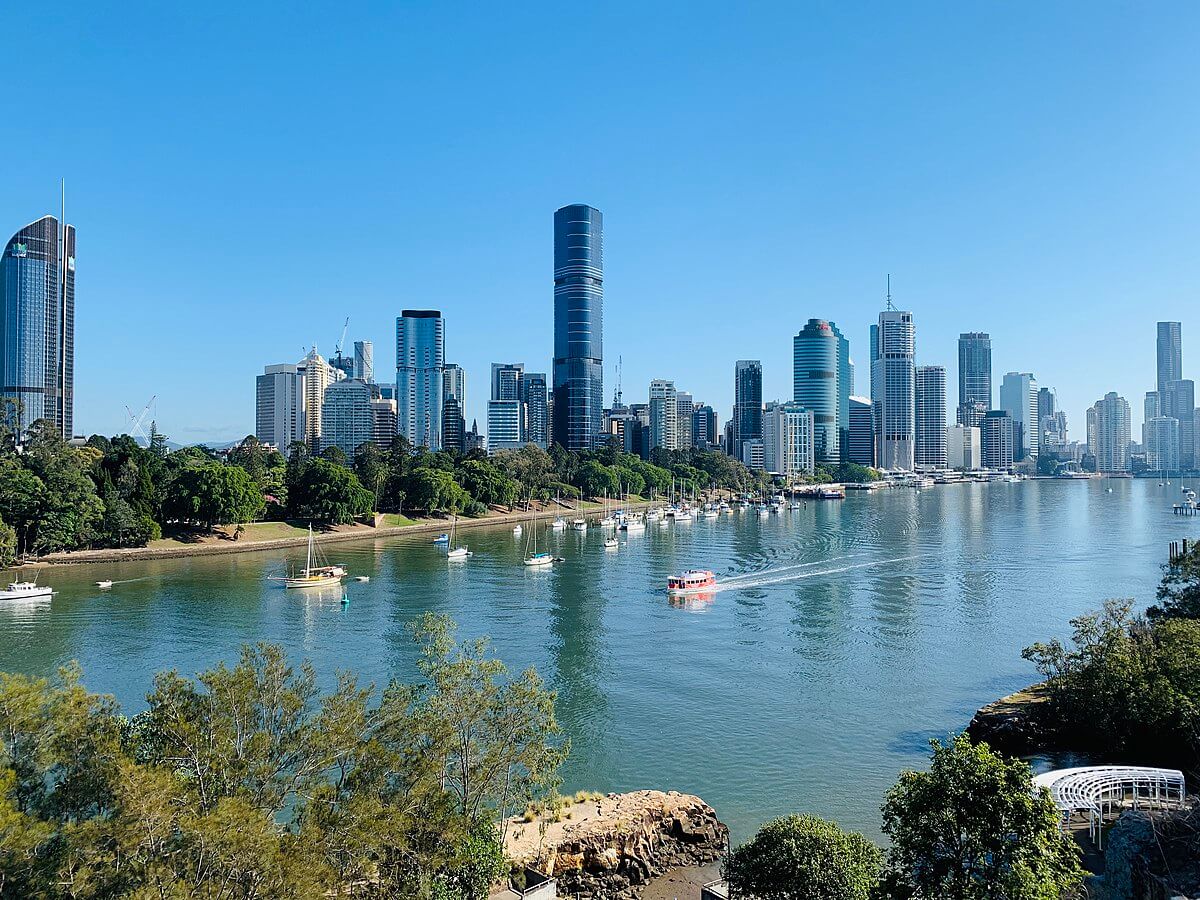 About Brisbane
Brisbane is a thriving city that perfectly blends vibrant city life and serene natural beauty. It boasts a fast-growing economy with ample job opportunities across various sectors, making it an ideal destination for career-oriented individuals. The city's excellent education system, comprising renowned universities and schools, also makes it a great place for families. Brisbane is also known for its multicultural society, which welcomes new residents, offering a diverse and enriching living experience.
Besides its economic and cultural appeal, Brisbane stands out for its striking landscapes and pleasant climate. The city is generously endowed with natural beauty, featuring stunning beaches, lush parklands, and scenic mountains, perfect for outdoor enthusiasts. Brisbane also enjoys a subtropical climate, meaning you can experience warm, sunny days for most of the year. Furthermore, housing in Brisbane is relatively affordable compared to other major Australian cities, offering a high-quality life at a lower cost of living. With its many benefits, moving to Brisbane is a decision you will be proud of.
Moving Soon? Let u 1800491466 or drop a message here.
About Royal Sydney Removals
Royal Sydney Removal is an acclaimed removal company specialising in various services, including interstate, office, and furniture removals. Our professional and dedicated team is committed to delivering exceptional service, ensuring our clients a seamless and stress-free relocation experience. Focusing on safety, efficiency, and customer satisfaction, we offer tailored solutions for individual needs, from secure storage facilities to specialised backloading services. Whether moving a few items or your entire home or office, you can trust Royal Sydney Removal to handle your move with the utmost care and professionalism.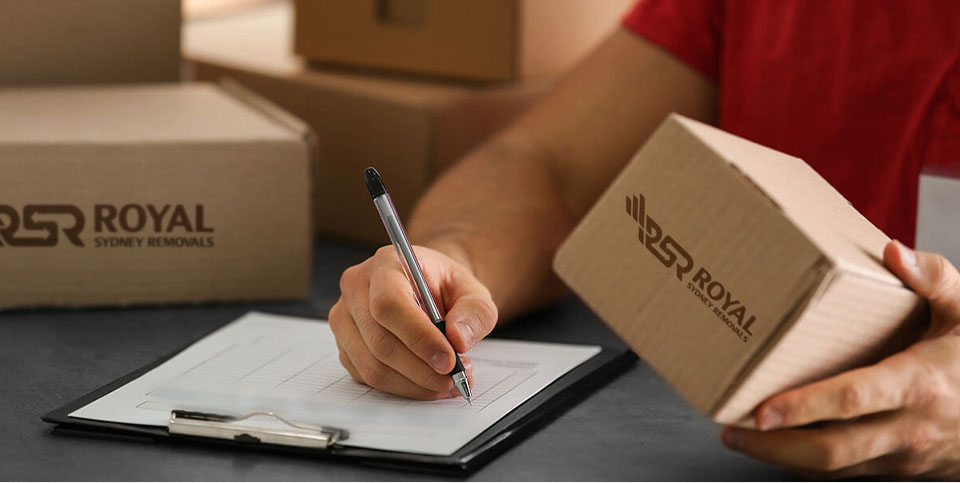 Book Your Backloading Melbourne to Brisbane Move Today!
Experience a stress-free move from Melbourne to Brisbane with Brisbane removalists. Contact us today to learn more about our services and get a free quote. With our expertise and dedication, you can rest assured that your belongings will reach their destination safely and on time. Let us help you make the move to Brisbane with ease!
Call our removalist company today or visit our website to book your backloading service for your interstate furniture removals now.
Our Services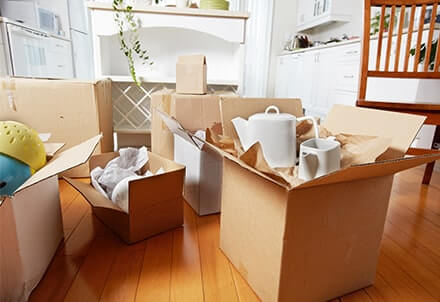 Packing and Unpacking
At Royal Sydney Removals, we understand that moving can be a stressful experience, which is why we offer a comprehensive packing and unpacking service. Our team of experts is trained to handle your belongings carefully, ensuring they are well-protected for the journey. We use high-quality packing materials and follow best practices to minimize the risk of damage during transit. And once you've arrived at your new home, we don't leave you with boxes. Our team will also help you unpack so you can settle into your new home faster and with less stress.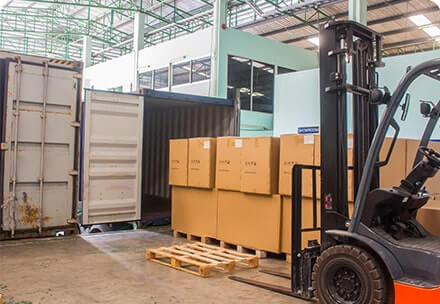 Removals Storage
If you need storage during or after your move, our facilities are your ideal solution. Our storage spaces are secure, clean, and climate-controlled, ensuring a perfect environment for your belongings. We offer flexible storage terms, catering to your specific needs. Whether you require short-term storage while you settle in or long-term storage for items you're still waiting to move, we've got you covered.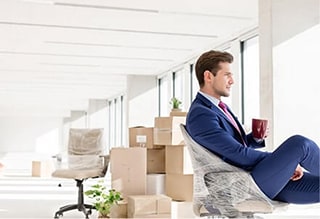 Office Removals
Moving office can be just as stressful as moving homes, but with Royal Sydney Removals, it doesn't have to be. Our expert team will work with you to plan and execute a smooth relocation of your office space. We understand the importance of minimising business downtime during a move, so we ensure timely and efficient services.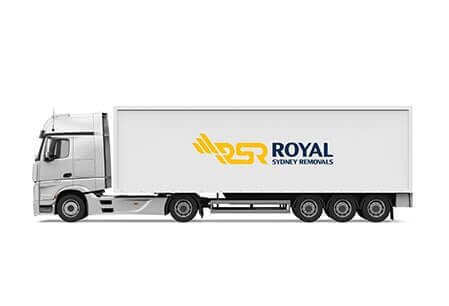 Interstate Removals
Are you moving to a different state? We've got you covered. Our interstate removal services are efficient and cost-effective, ensuring your belongings reach their destination safely and on time. Our team is well-versed in the unique challenges of an interstate move and has the experience to make it stress-free for you.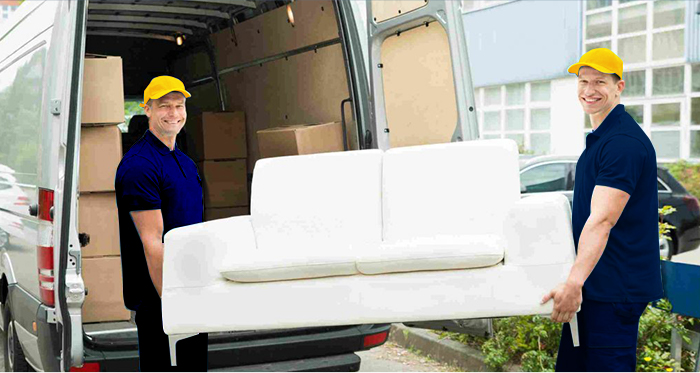 Furniture Removals
Our furniture removal services are customised to cater to your unique requirements. We expertly handle a wide range of furniture, including bulky and heavy items and delicate antiques, ensuring utmost care and attention. Our team is trained in specialised techniques to guarantee the safe delivery of your furniture without any damage whatsoever.
Why Choose Royal Sydney Removals?

Experience and Expertise
With years of experience in the removal industry, we have honed our skills to ensure a smooth and stress-free moving experience for our clients. Our Brisbane service team is trained to handle all items with utmost care and professionalism.

Reliability
We understand the importance of reliability in the moving process. We not only offer affordable backloading services, we also ensure timely pickups and deliveries, so you can trust that your belongings will reach their destination as scheduled.

Affordability
By offering backloading services, our Brisbane removalist team provides a cost-effective solution for your moving needs. This allows you to save money without compromising on the quality of service of the entire process.

Customer Service
We pride ourselves on our excellent customer service. Our Brisbane backload team is always ready to assist you with any queries or concerns you may have throughout the moving process.

Full Range of Services
Apart from backloading, we offer a wide range of removal services, including packing, unpacking, and storage, tailored to meet your needs. We are your one-stop solution for all your moving needs.

Equipment and Technology
We use state-of-the-art equipment and technology to ensure efficient and timely moving services. Our trucks are equipped with GPS tracking systems so that you can track the location of your belongings throughout the journey.
We've got your backloading needs covered. Dial 1800491466 now!