Professional and Efficient Office Removal Services
Are you looking for an experienced, reliable, and efficient office removalist in Parramatta? Royal Sydney Removals are your local expert when it comes to office removals. Our company offers a comprehensive range of services for any size move.
Royal Sydney Removals is the leading office removalist in Parramatta, providing professional and efficient services for all sized moves. Our team of experienced professionals has the necessary skills to handle every aspect of your relocation with care and precision, ensuring minimal disruption to your business operations.
Whether you're moving a single desk or whole offices, our team can do it all, from packing materials supply to unpacking at the new premises.
With our dedicated customer service team on hand throughout the process, we'll ensure that all special requirements are met and provide support should any issues arise during transit to or from New South Wales.
Why Choose Royal Sydney Removals for Parramatta removalists?
Relocating your office can be daunting, but with Royal Sydney Removals, it doesn't have to be. Our professional team offers top-notch customer service, experienced movers, and the latest technology to ensure your office relocation goes smoothly.
Experience and expertise in office removals
Our cheap removals staff takes great pride in providing a reliable, friendly, and efficient service that will help ensure a smooth office move. Our best removalists are trained in the latest techniques and have successfully done commercial moves for many years. We understand that every removal is unique, so we will tailor our service to suit your needs.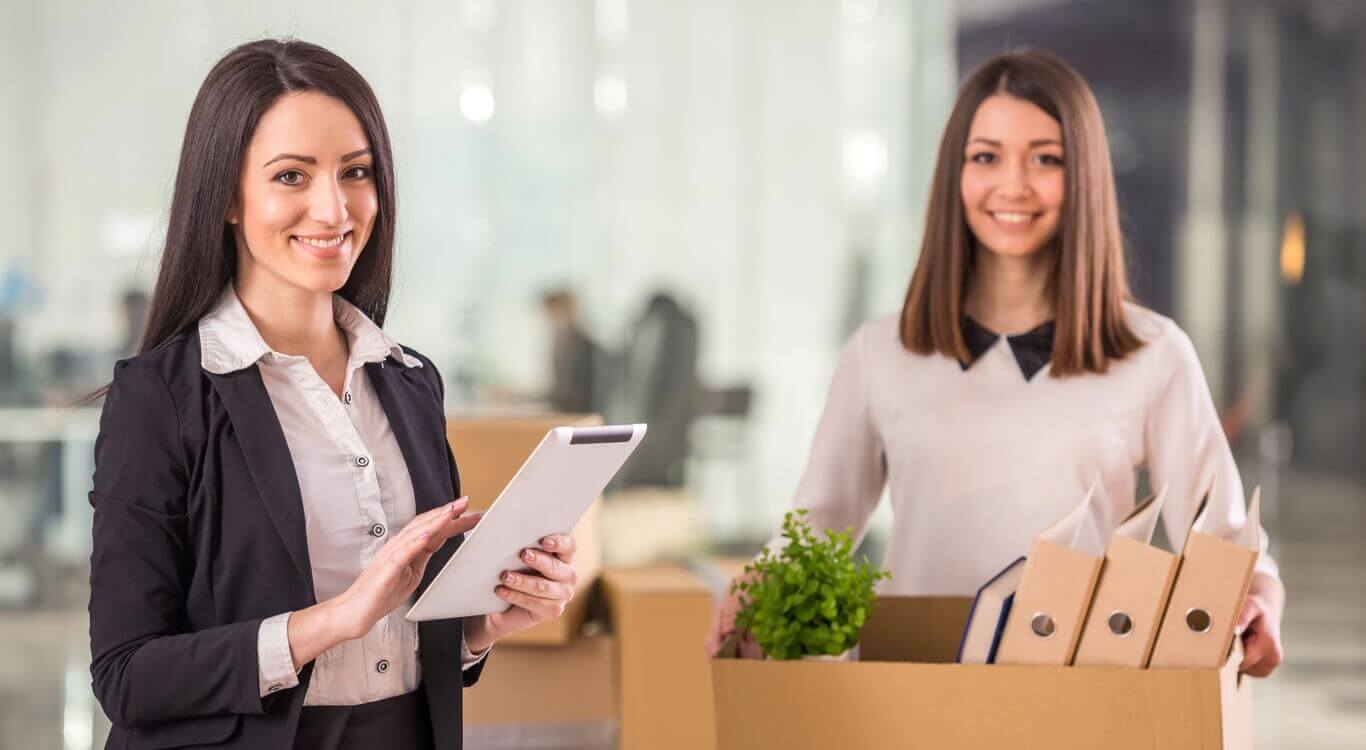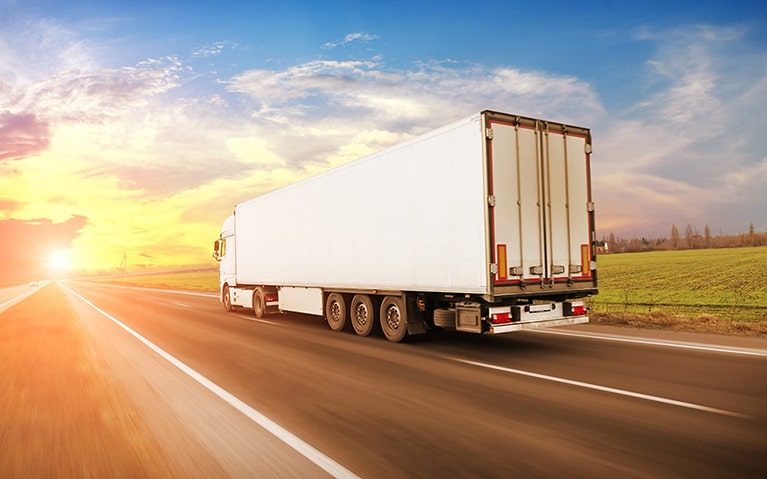 Highly trained and skilled staff
Parramatta movers can use the latest technology and equipment. This includes heavy-duty trolleys, lift systems, and furniture lifts to ensure your office move is as safe and efficient as possible. We also use the latest protective materials, such as plastic covers, bubble wrap, and packing paper, so your items remain undamaged during transit.
Top-of-the-line equipment and vehicles
When moving houses, we use a fleet of modern, well-maintained vehicles and equipment that are up to par with moving industry standards. We can provide you with moving trucks, vans, and even small containers depending on the size of your relocation. Our vehicles have the latest safety features to ensure your items and sensitive equipment are secure during transit to or from North Parramatta or the surrounding suburbs.
Competitive pricing and transparent quotes
Our furniture removals and storage facilities also offer competitive prices and transparent quotes so that you know exactly what you'll be paying for. Our rates are not only competitive but also fair to customers. We'll provide you with an upfront, detailed quote so that there are no surprises when the job is complete.
Commitment to quality and customer satisfaction
We are committed to providing high-quality services and customer satisfaction. Our team of professional movers is dedicated to providing you with a hassle-free experience that will ensure your move is smooth and successful. We value our customers' feedback and strive to ensure that each relocation meets the highest quality standards.
When relocating your office, choosing our Australian Furniture Removers Association-recognised Parramatta movers puts you in safe hands.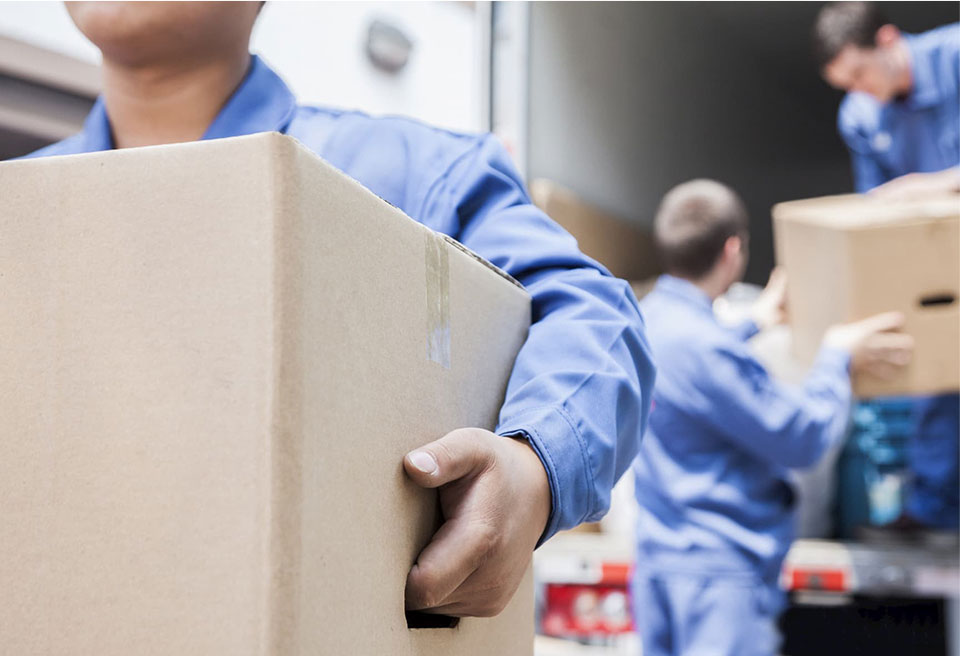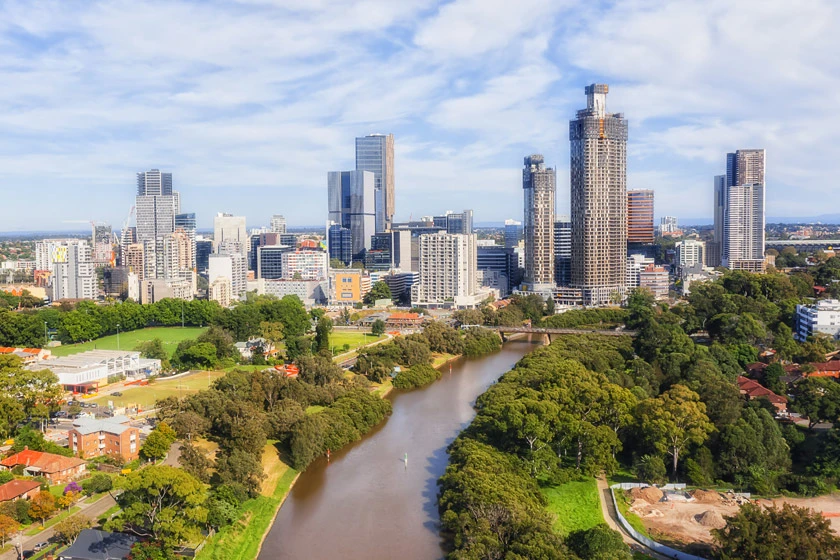 Why Move to Parramatta?
Parramatta is located just outside Sydney and is a great place to relocate your office. With plenty of shops, restaurants, and entertainment options, you'll find everything you need nearby. The city also has a vibrant business community with plenty of opportunities for entrepreneurs and businesses, making Parramatta the ideal place to move your office.
Parramatta is also a great place to relocate your entire family. You will find excellent educational institutions, parks, and recreation facilities all within easy reach. Plus, with direct train access to Sydney CBD, the location is ideal for those who need a quick commute into the city.
When it comes to places to see, there's no shortage of beautiful sights and attractions in Parramatta. From the stunning Parramatta Park to historical sites like Old Government House and St Patrick's Cathedral, you'll discover plenty of ways to make your office move memorable.
Food and dining are also plentiful in Parramatta, with various cuisines available to suit every taste and budget. Whether looking for a quick lunch or an evening out in town, you'll find something to enjoy.
With plenty of cultural attractions, excellent transport links, and abundant recreational activities to explore, Parramatta is the perfect place to move your office. Our removals company will help make your relocation as stress-free and successful as possible. So contact us today for a free quote and get started on the journey toward a new home in Parramatta!
Our Office Removal Process: How We Work
Office Removalists Parramatta offers an office removal service that is reliable and efficient. We understand the importance of minimising disruption to your business, which is why we have established a comprehensive process for handling all aspects of relocation—from initial planning to final unpacking.
Initial consultation and assessment
This stage involves meeting with the customer to discuss their individual needs and provide an assessment of the requirements for the move. We can advise on a suitable timeframe, budget, and additional services you may need.
Customised moving plan and timeline
Here, we review your move's details and determine how to make it as efficient as possible. We create a customised plan that provides a timeline for packing, transporting, and unpacking all items.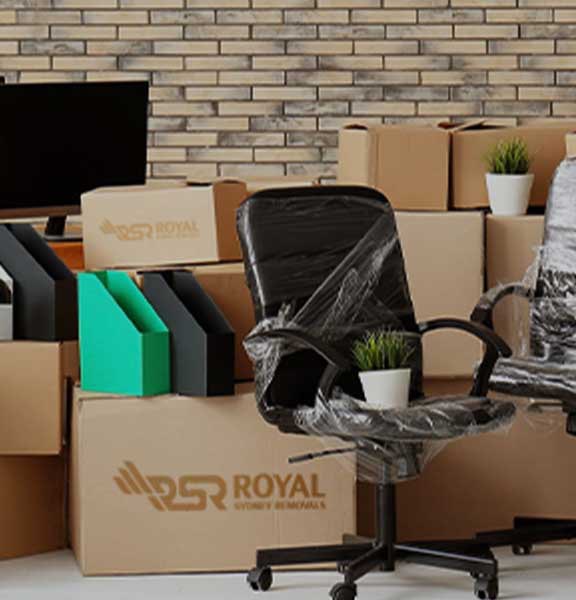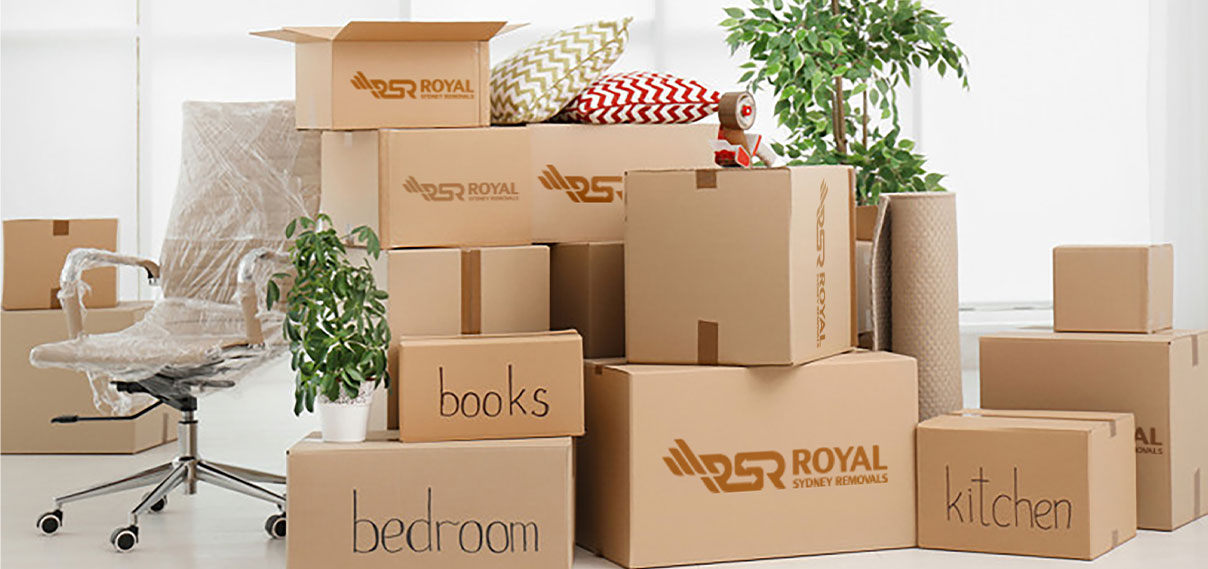 Professional packing and labelling
Packing is one of the most crucial aspects of successful office removal. We use professional packing techniques and materials to ensure that all items are transported safely without any damage. We also label all boxes to make unpacking easier and more efficient.
Safe and efficient transport
We use our fleet of modern moving vans to transport all items from your old office to the new one. Our experienced drivers ensure all items are loaded and unloaded safely and securely.
Secure transportation and delivery
We understand the importance of securely transporting sensitive documents and equipment. Once everything is safely loaded, we will transport all items to your new office location. We also provide premium insurance coverage for unexpected damage or loss during transit.
Unpacking and set up at the new location
Once everything is delivered to the new office, our team will unpack and set up all items. Our experienced staff will ensure that everything is placed in the right areas and all surfaces are wiped clean of any dust or dirt from the move.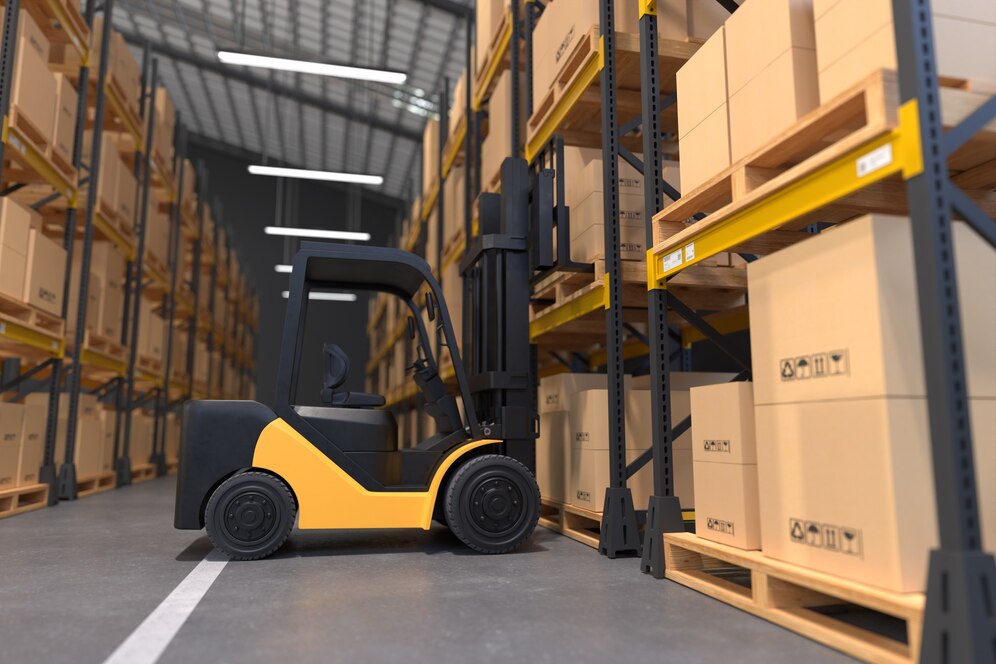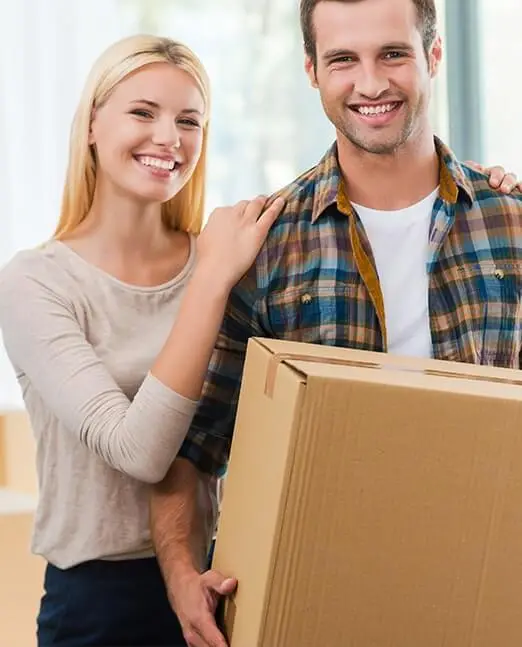 Comprehensive Office Removal Services in Parramatta
We understand the importance of a seamless and stress-free office relocation. Our experienced team of professionals provides comprehensive removal services to ensure your business is relocated with minimal disruption.
Small and large office removals
We will help you to determine the best way to plan, organise and execute your office relocation quickly and efficiently. Our service includes carefully packing equipment, furniture, and sensitive materials; dismantling and reassembling workstations; loading and unloading the removal vehicle; unpacking at the new premises; disposing of unwanted items; and providing storage if needed.
Our team of experienced professionals can provide an internal office move that is efficient and stress-free. We will pack and transport all items safely, securely, and with the least disruption to your business operations.
Furniture removal and transportation
We provide furniture removal services for both internal and external office moves. Our team can dismantle, pack, load, transport, unload, and reassemble furniture items to help you get your office set up with minimal disruption to your business operations.
IT equipment and server relocation
We understand the importance of secure and efficient relocation for IT equipment and servers. Our team can provide a full service, from packing and transporting to unpacking and setting up at the new location.
Business storage solutions
We can provide a full range of storage solutions for businesses. Our secure and climate-controlled facilities are perfect for storing sensitive documents, equipment, furniture, files, and other items.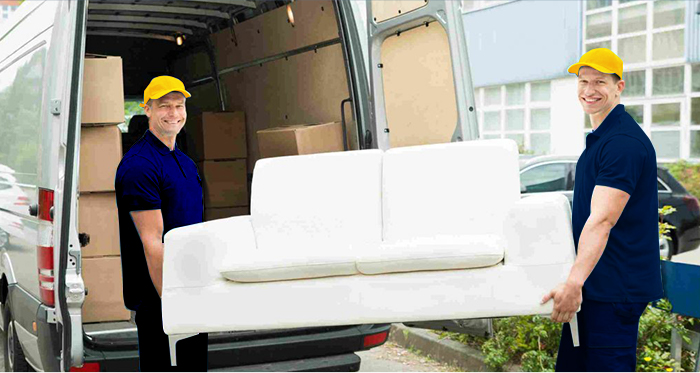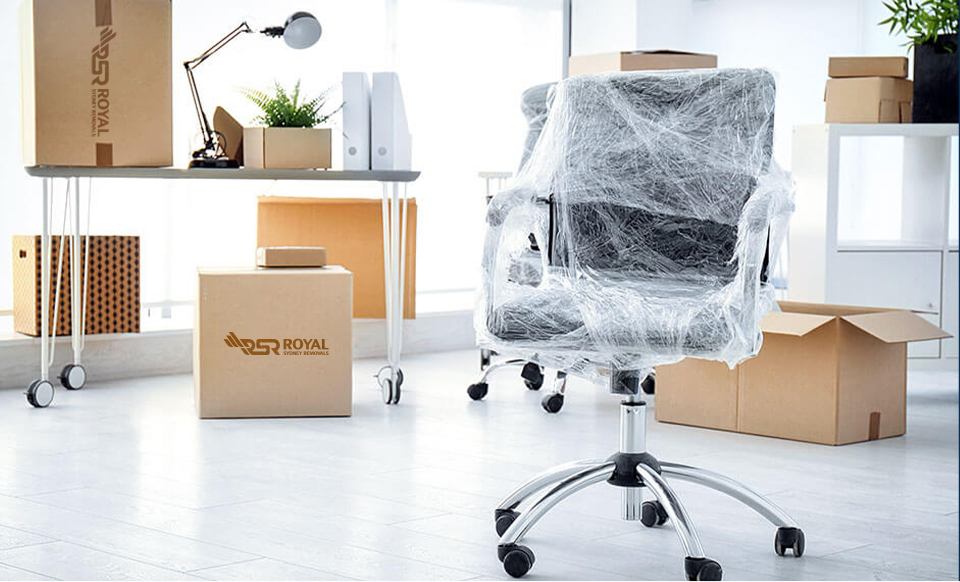 Affordable Office Removalists in Parramatta
Royal Sydney Removals is the go-to office removalist in Parramatta. We offer a hassle-free and affordable service, making it easy to relocate your business without breaking the bank. Our team of experienced professionals will ensure that all your office furniture and belongings are safely packed and transported while adhering to our high safety and security standards.
Transparent pricing and no hidden costs
These are our hallmarks. We offer various services to meet your needs, from full-service packing and removal to stand-alone delivery. Our fleet of vehicles is designed to move various office items, ranging from large desks and filing cabinets to smaller electronic devices.
Discounts and special offers
At Royal Sydney Removals, we understand that moving offices can be expensive. That's why we offer our customers discounts and special offers to help make relocating your business more affordable. You can trust our professional services to give you a great deal and ensure that your moving process is a seamless and stress-free experience.
Payment options and flexibility
We accept all major credit cards and offer flexible payment options, making it easy to pay for our quality removals and moving furniture services. If you'd like more information on our payment options, don't hesitate to get in touch with our friendly staff.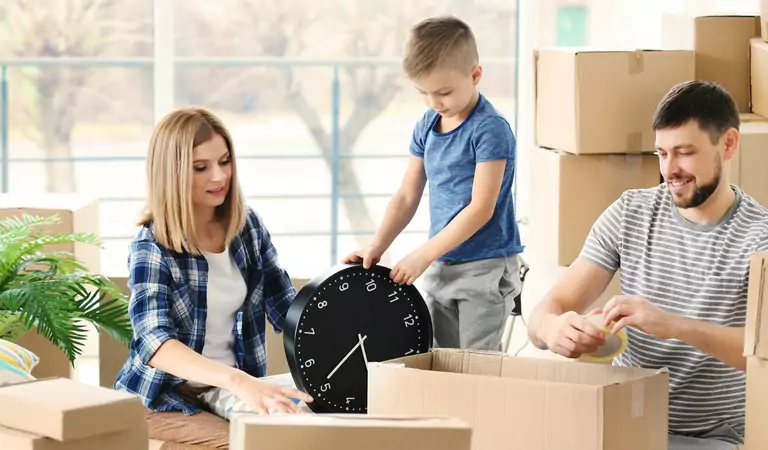 Get a Free Office Removal Quote Today!
Get started on your office move today with our free removal quotation form. We understand that every move is unique, so we offer personalised quotes tailored to your needs. We will provide you with a comprehensive quote based on the size and complexity of your requirements.
Our experienced team of professionals ensures that each move is completed safely and efficiently. We use cutting-edge technology to track and monitor all aspects of the move, ensuring that your office belongings are handled carefully at every stage. So why wait? Call Royal Sydney Removals today!
Royal Sydney Removals Services