The Best Removalists in Woolloomooloo
Locally founded and operated, Royal Sydney Removals are a full-service boutique removalist company specialising in home and office moves in Woolloomooloo, Sydney and beyond. Focusing on our excellent personal service, communication and professional manner, our removalists Woolloomooloo will ensure your moving experience is a positive one, meeting all your needs and ticking all your boxes! We pride ourselves on our reliable moving services at affordable rates, making us one of Sydney's most sought after removalists. We have helped many Sydney NSW residents move home or office over the years and continue to provide quality moving services around Woolloomooloo. Whether you're moving to Woolloomooloo, out of town or to the other side of the city, we've got your move covered.
About Woolloomooloo NSW
Woolloomooloo is an inner-eastern suburb of the city of Sydney, known for its fine dining, hipster nightlife and water surrounds. It is approximately 1.5 km from Sydney's central city district. Woolloomooloo has a population of just over 4,000 people. Located right near Sydney harbour, it's a beautiful place to live or visit.
If you're thinking of moving to the area, or just looking around, we suggest checking out these great tourist attractions in and around Woolloomooloo…
Sydney Casino
Finger Wharf
Artspace
Fragrance Garden
The Old Fitz Theatre
Royal Australian Navy Heritage Centre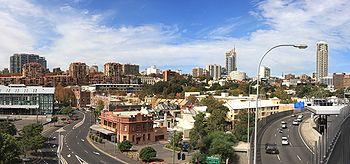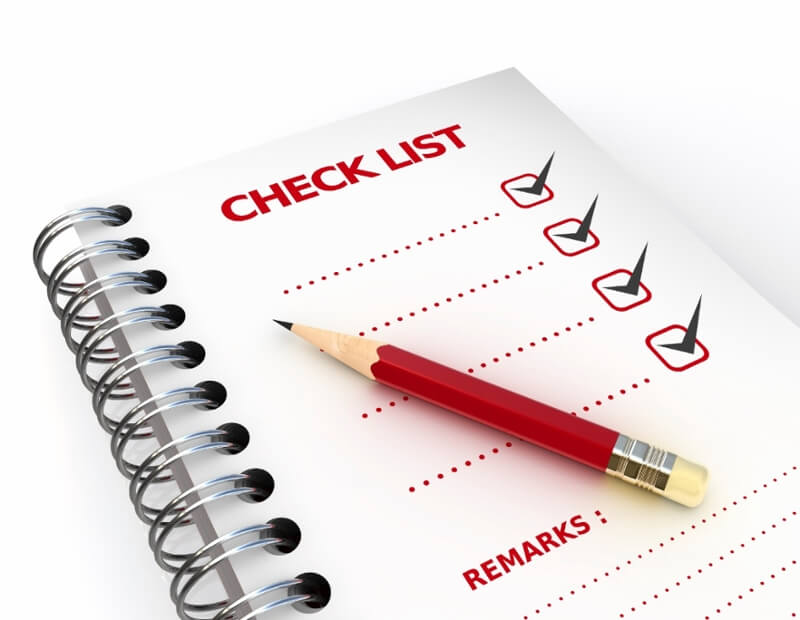 Your Moving Checklist
Moving can be stressful, but it doesn't have to be! That's why we've put together this simple moving guide to ensure you're ready to go for the big day.
Start packing and labelling early, room-by-room
Ensure you have enough packing materials and moving boxes
Start with packing up the non-essential rooms first (e.g. guest bedrooms and bathrooms) then move to the essential rooms last (e.g. kitchen, main bathroom)
Book your removalist well ahead of time
Organise transportation from your current home to your new one
Clean out your fridge and pack frozen foods just before you leave
Update your address details with your bank, insurers, real estate agent, friends and family
Why Choose Royal Sydney Removals?
We're one of a kind when it comes to our moving services. We offer only the best personal removals service and care and pride ourselves on ensuring our customers are 100% satisfied with our peace of mind guarantee. Not only this, but we are committed to ensuring you get the best of the best. No two moves are ever the same, and we understand that it's important to treat every move individually, which is why we offer personally tailored removal packages to suit your budget, needs and schedule. Get a free quote now.
If you're a little on the fence about how to choose your removalist, we recommend reaching out to a few local removalists Sydney providers, weighing up your options and making a decision based on what is best for your needs and your situation. Don't choose a removalist just because they're the cheapest… it might end up costing you a lot more at the end of the service is conducted poorly. If you have any questions or concerns about your upcoming move, call us at 1800 491 466 for a friendly chat with someone from our customer service team. We'll be with you every step of the way.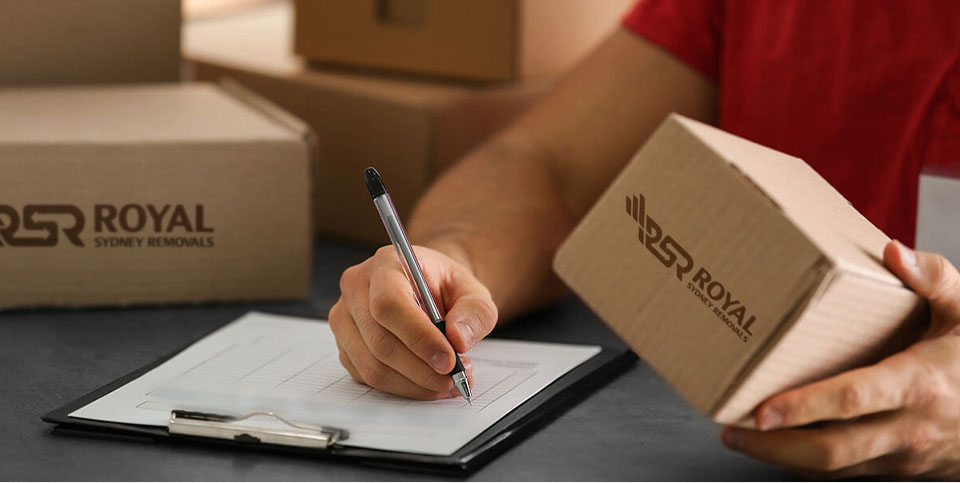 Our Services
Our moving company's reputation reflects the excellent service we provide to our existing, current and new customers.
Our service stands out while providing cost-efficient rates, including various discounts. And the best thing yet?
Why do so many choose us?
Royal Sydney Removals is always dedicated to delivering an excellent customer service experience. To ensure that our customers always get top-quality service and complete satisfaction, our movers in Sydney are always inspired to go the extra mile to get the job done

Competative Rates
We offer competitive furniture removals rates on all our services. Whether you are moving locally or moving interstate across Australia, we have the best services for you at affordable rates

Free Boxes
If you are moving locally, you can get unlimited free boxes. We would require a fully refundable deposit per box.

Fast Interstate Removalists
Our interstate moving service offers fast delivery for your furniture to your new place across Australia

Friendly Staff
Our staff recognize the high level of stress that can occur during the moving process and are trained to be able to give as much help as possible, starting from the moment our customer's contact us.

Experts & Trustworthy
We have the knowledge and expertise to provide an accurate quotation, helpful moving tips and advice on any situation that might arise during the moving process. If our customers have special needs or requirements, we work closely and quickly with the customer to find the best solution.

Insured Removals
Our team of professional removalists always take the utmost care of your belongings while moving them. However, in the unlikely event of any harm caused to your items and to give you full peace of mind, we are fully insured!
What Customers Are Saying
Great experience with Royal Sydney Removals
We had a great experience with Royal Sydney Removals when we moved house last month. We were given a window for when they would arrive, and they were great with communicating when they would arrive. When it looked like our couch wouldn't fit through the door of our new place, they had tools on hand to remove the legs so that they would fit. They took all the stress out of the move for us. Pre-move Ella was great in responding to all our queries. I would absolutely recommend it!

Professional and highly recommended
I had a great experience with them shifting my goods from the Sydney port and storing them for 1 week before getting them shipped to Canberra. Very Professional and highly recommended.

They did an amazing job!
These guys did an amazing job! My interstate move was almost upended when the borders closed last minute, and my booking was almost lost. Still, they did an amazing job fitting me into another truck and getting everything done in Covid-safe and efficiently! I honestly don't know how I would have moved without their help. They honestly went above and beyond with this one! Thank you again to everyone at Royal Sydney Removals!

I would totally recommend it.
Sam and Louis that made a move for us, were amazing! The experience was great, and the staff really friendly throughout the move. I would totally recommend it.

Very happy and would definitely recommend
Sharbel, David, Oneil and Shadi were great. It was a tough move – tricky steep access, tight stairs, and lots of heavy items, and they got on and did the job without any issue and took pride in doing it well. Moving is stressful, and it took away a lot of my anxiety. Very happy and would definitely recommend Royal Sydney Removalists.