Local Moving Made Easy: Tips for a Stress-Free Move
Packing up your entire life and moving it to a new location may be very trying. Moving within 100 miles is considered a local move, and it's usually more straightforward than moving long distances because your belongings won't have to go as far. A local move can be made as easy and stress-free as possible with the help of a few tried-and-true methods for making the shift go off without a hitch.
This article will guide you through organising a local move, from finding reliable movers to ensuring the timely delivery of your belongings. You may eliminate the stress of moving by paying close attention to the little things and having your very own moving day survival kit.
Plan and Organise Your Move 
Preparation is the key to a smooth relocation. Making lists and sorting your stuff into groups (clothing, furniture, gadgets, etc.) is the first step. This will make packing easier and help you keep track of your belongings during the move. Furthermore, collect estimates from local movers and compare prices to find the best deal. This is particularly important if you're on a tight budget or have specific deadlines. A reputable moving company can help you stay on track and guide you on how much stuff to take with you.
Pack Your Belongings Safely
Packing your belongings correctly ensures your items' safe and efficient transportation. Begin by gathering all the necessary moving supplies, such as boxes, tape, packing paper, and bubble wrap. Then, proceed with labelling boxes to keep track of their contents. Lastly, ensure items in each box are not too heavy—this will reduce the risk of them becoming damaged during transit.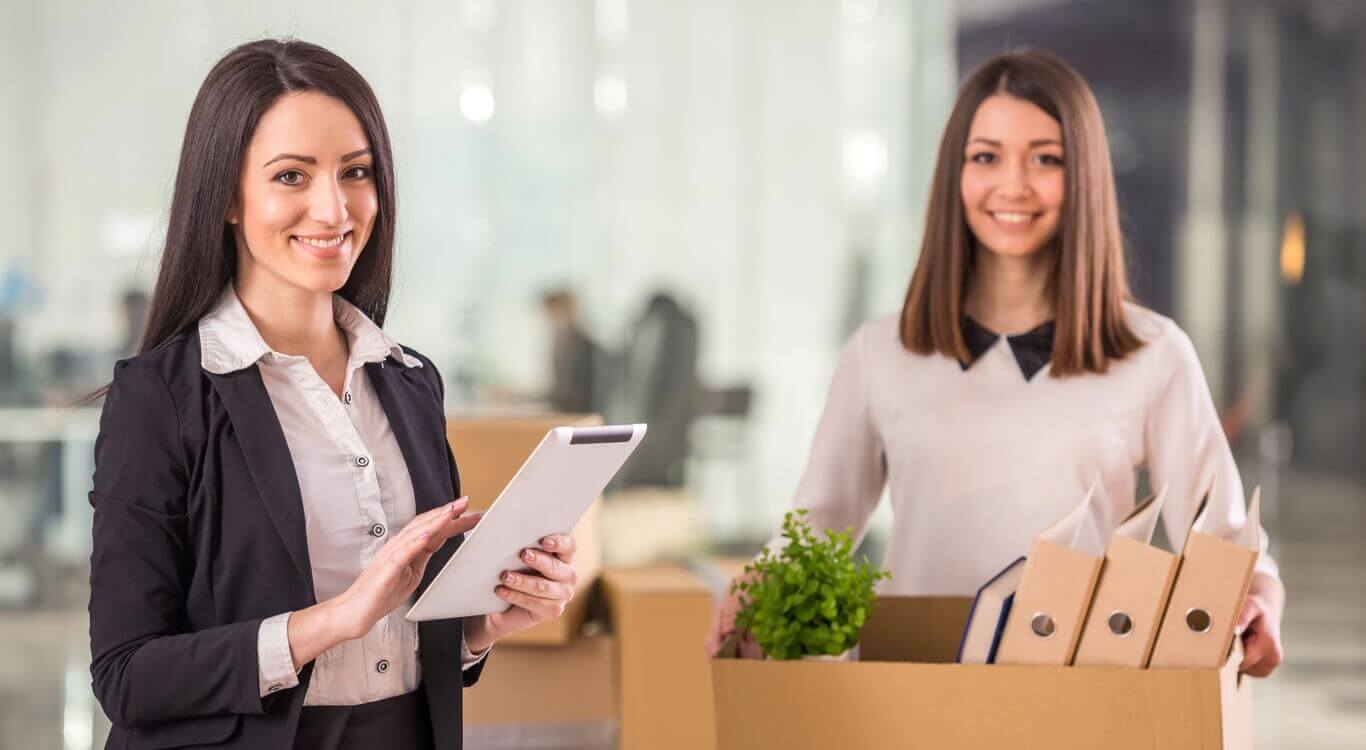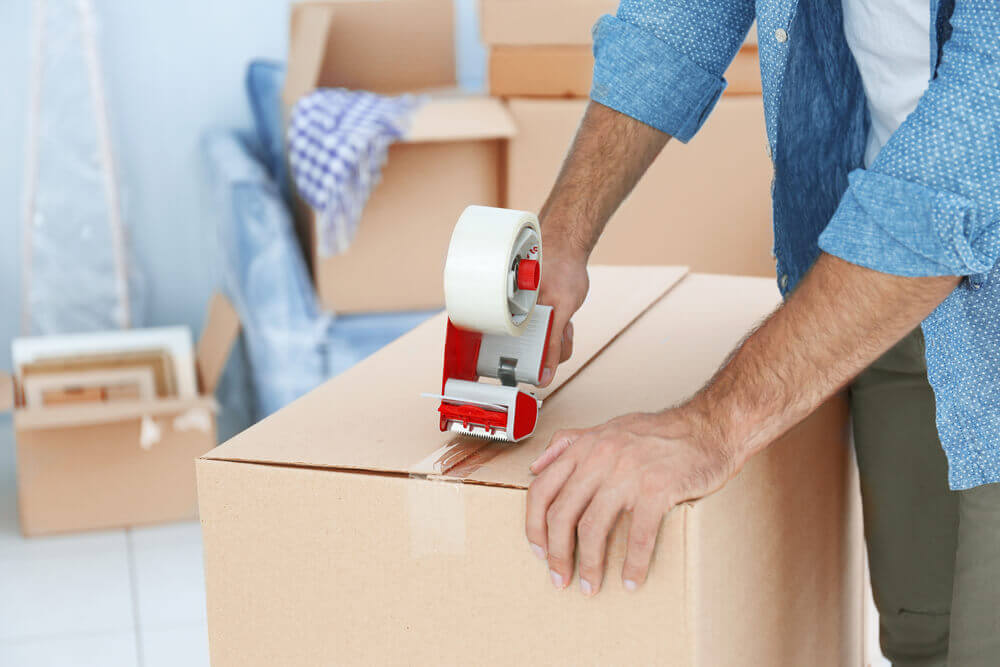 Pack an "Open First" Box
Designate a box as the "Open First" box and pack it with essential items you'll need immediately upon arriving at your new home. Include toiletries, utensils, basic cleaning supplies, and important documents. This box should be easily accessible and clearly labelled, ensuring you have readily available necessities without immediately unpacking all your boxes. The furniture removalists or moving service may also arrive at a later date after your move, so you better have the things you will be needing to make your first few days comfortable at the new house.
Hire Professional Movers
Once you've finished packing the entire house, it's time to hire professional movers. Research local companies and compare quotes to find the best deal. Additionally, read online reviews of each company to ensure they have a good reputation and can be trusted with your belongings. Finally, ensure the professional movers you hire are licensed and insured—this will give you added peace of mind during the move. Royal Sydney Removals is a professional removalist company that offers great service for the whole process of moving. They can create a packing plan and transport belongings from your old house to a new one for a fresh start.
Check Your Belongings 
When the moving truck arrives, take some time to check your items before they're loaded up. Verify the condition of all items and that all boxes have been accounted for. If anything is missing or damaged, let the movers know immediately so they can take the necessary steps to fix it.
Unpack and Settle In
Once your items arrive safely at the new location, you'll be ready to unpack and settle in. Take time to organise your belongings and ensure everything is where it needs to be before taking a break to relax and enjoy your new home. With the tips in this article, you can make local moving easy and stress-free—so you can focus on the exciting journey ahead!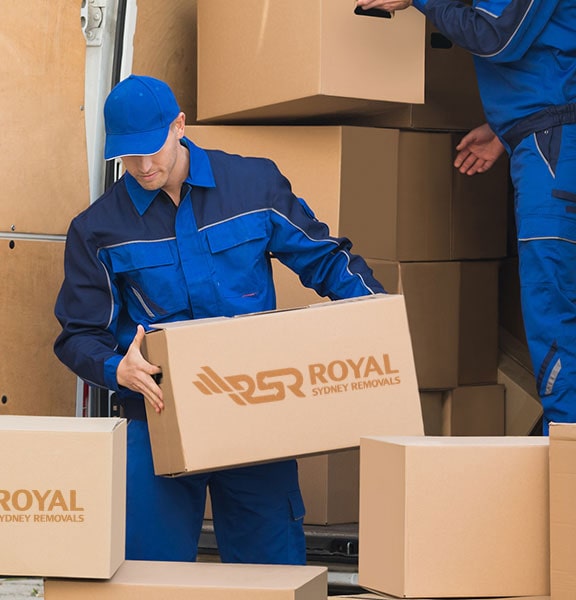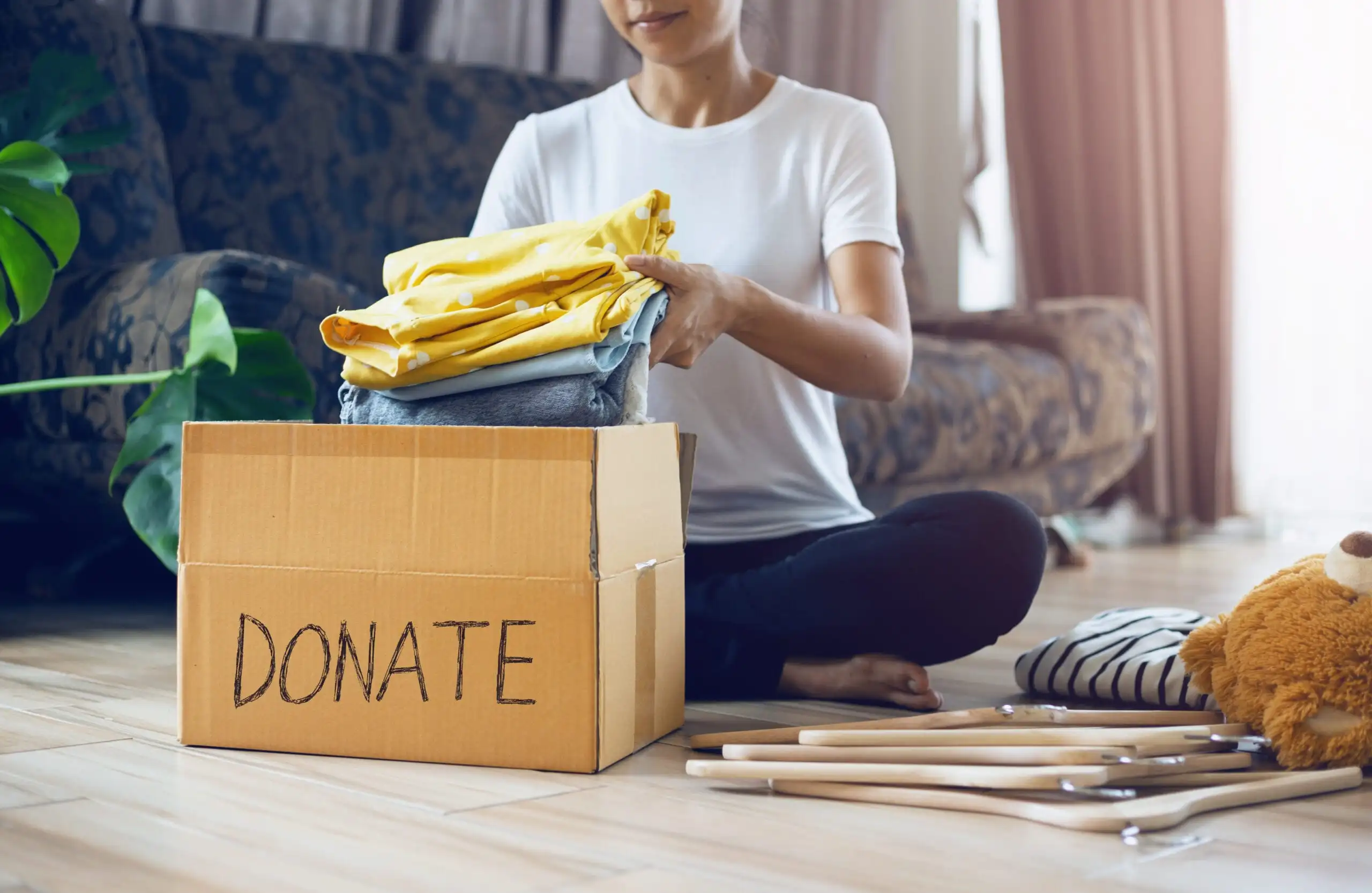 Declutter and Donate 
Before you start packing, go through all of your items to declutter. Make a list of items you don't want to move and consider donating them to charity if they're in good condition. This will give you fewer items to pack—plus, it's an excellent way to help those in need.
Safety and Security
When moving, safety and security are of the utmost importance. Make sure to check all locks on doors and windows once you arrive in the new home, change any old passwords, and update your contact information with local law enforcement. By taking these measures, you may ensure the safety of yourself and your valuables during the relocation.
Take Inventory of Your Belongings 
Before you start packing, create a comprehensive inventory of all your belongings. This will not only help you keep track of your items but also assist you in determining whether anything is missing or damaged during the move. You can create a simple spreadsheet or use a moving inventory app to make the process easier. Having an inventory will also be beneficial when filing insurance claims if needed.
Change Your Address and Utilities
Before you can start settling in, it's important to change your address and transfer any utilities. Start by collecting all the necessary documents, such as proof of residence and IDs for all occupants. Then, contact your local post office to update your address information and contact utility companies to arrange service at the new location.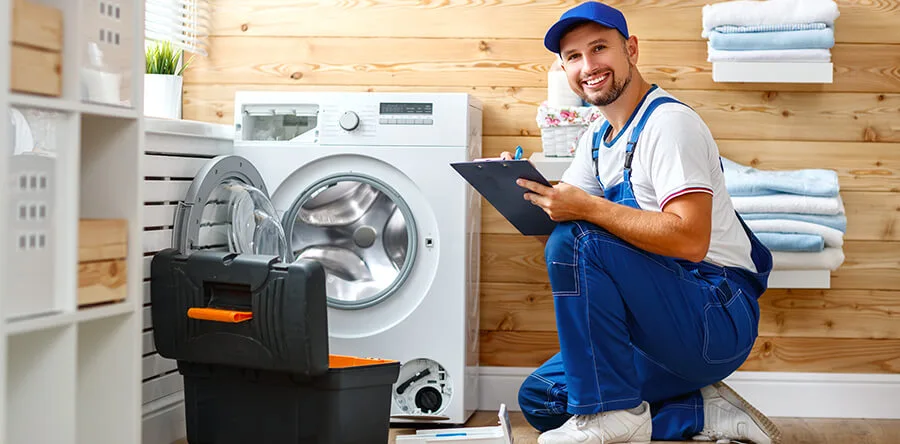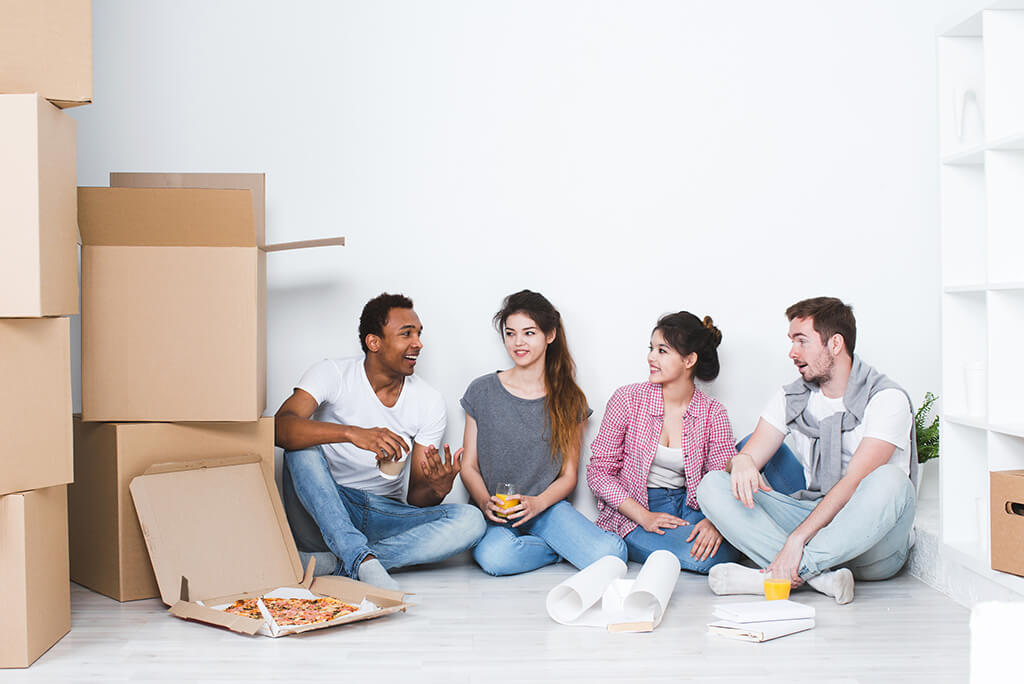 Explore Your New Neighborhood 
After you've unpacked and settled in, walk around the neighbourhood to get to know it. Visit nearby shops and restaurants to learn about the local cuisine. Take a walk around the block and introduce yourself to your neighbours. Lastly, enjoy your new home's amenities—you'll find something new and exciting!
Take Care of Important Documents
Before and during the move, take care of any important documents. Securely store birth certificates and other sensitive items in a safe place. Transfer bank accounts to your new address and update contact information with any businesses or organisations you're associated with. Doing this will help ensure that all important mail reaches you on time.
Notify Friends and Family
Send postcards or emails with the updated contact information to let everyone know where you are now. This will help ensure that all important mail reaches you on time and that your friends and family can stay connected. Moving doesn't have to be a stressful experience. With the right tips and preparation, your local move can be easy and hassle-free. Follow these steps for a successful transition into your new home!
Pack Electronics Properly
Make sure to pack all electronics securely. Wrap them in their original packaging, or use bubble wrap and newspaper for protection. Label cords and wires with tape to make it easier to set up your devices once they arrive at the new home. Doing this will help ensure that your electronics stay safe throughout the move.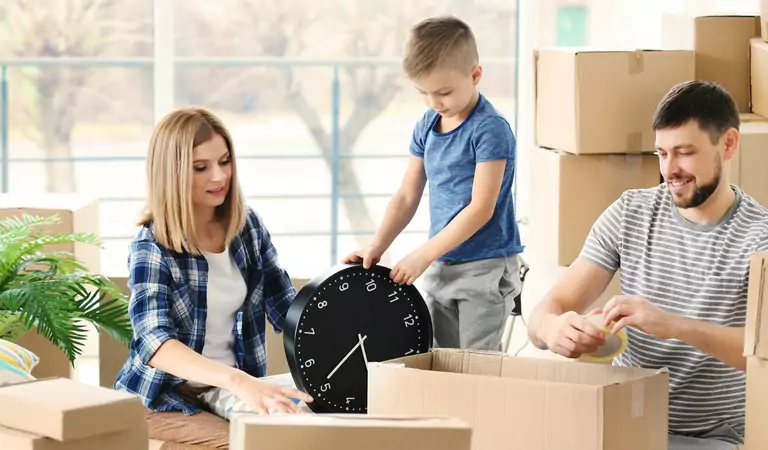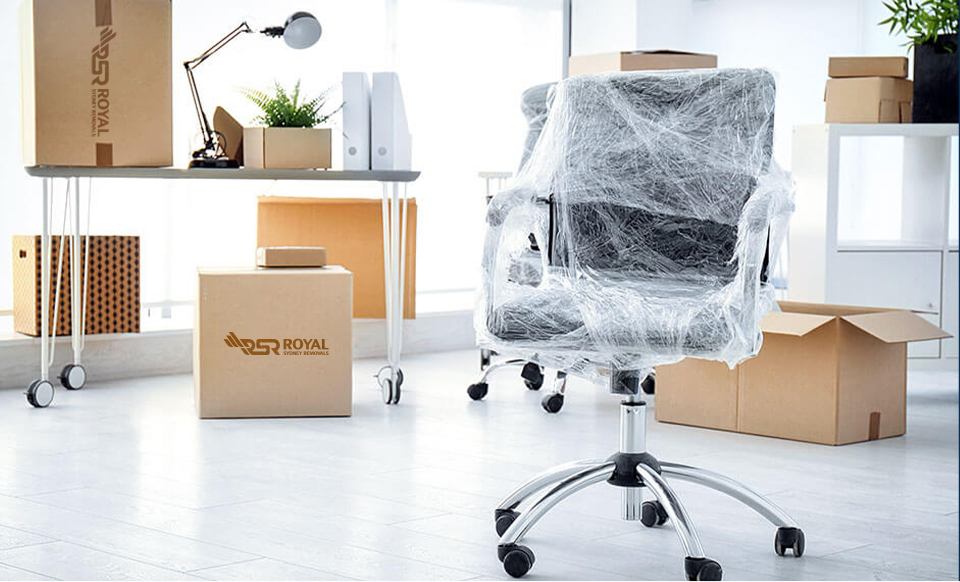 Take Measurements and Plan Furniture Placement 
Take time to measure your rooms and plan the best furniture placement. This can help you determine which items you must take and how they will fit in each room. Take measurements of doorways and hallways so that larger pieces of furniture can be moved into the new home without any complications.
Pack an Overnight Bag
Don't forget to pack an overnight bag with all your essentials for the first few days at the new place. This can include toiletries, clothing, bedding and any other items you might need until you get settled in. This will help make the transition smoother and save you time from unpacking everything immediately.
Communicate with Your Movers 
Be sure to communicate with your movers regularly. Provide them with updated contact information and specific instructions for handling fragile items. Discuss any furniture disassembly or reassembling requirements you may have, as well as the best timing for their arrival at the new home. Doing this will make a move more efficient and will help ke
Everyone is on the same page.
Stay Positive and Flexible
Finally, remember to stay positive and flexible throughout the entire moving process. Things can often change unexpectedly as you move, so remain patient and open-minded. With the right amount of preparation and planning, a local move may be just as smooth as a cross-country relocation.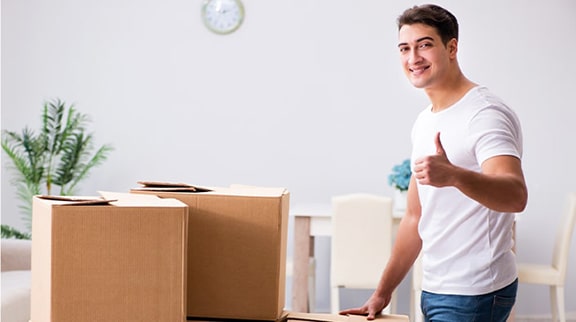 Conclusion
Changing addresses may be a stressful ordeal. But it needn't be if you prepare ahead and do your homework. Following these guidelines, your local move should go off without a hitch. Secure important documents, notify friends and family of your address change, and pack electronics properly. Additionally, take measurements and plan furniture placement, pack an overnight bag, communicate with your movers, and stay positive and flexible.
Royal Sydney Removals is the company to call if you need assistance throughout your relocation. Your transition will be seamless because of their great communication, experience, and skill in moving possessions to the new property. You can also ask about a moving van or trucks of various sizes.
Royal Sydney Removals Services