Moving homes on your own is stressful as is, however, when moving with friends and/or family this stress can be even greater due to all the different personalities, needs and ages of those involved- especially if you're moving with children. Smart planning and adequate preparation are essential to ensure the move goes as smoothly as possible.
In preparation for moving with friends and family, Royal Sydney Removals recommends the following steps to be taken before you move:
Discuss the move with friends and family well in advance,
Work together to select the best removalist company, and
Choose a company that is fast, reliable, friendly, and affordable- just like Royal Sydney Removals!
If you are moving with friends we recommend that each of you are responsible for your own bedrooms, and then dividing the remaining rooms amongst you for an even split of the preparatory work. If you're moving with children, preparing them well for this day is key.
Moving Day
Get your kids to think of moving day like a sleepover and pack a "sleepover bag" of their necessary items, items such as their mobile phone, charger, spare clothes, and toiletries.
If you are moving with friends then all divide the responsibilities evenly between you all.
Keep drinks and healthy snacks on hand to dip into during the day. An esky or cold pack is ideal for keeping food and water cool until the refrigerator is ready for use at the new place.
Assign individual roles to each friend or family member involved in the move.
If you have younger children, please let your removalists know. We absolutely understand that babies and toddlers will have very specific needs. If possible, we recommend that babies and very young children are not involved in the moving process. We suggest asking a friend or relative to take care of your young ones for the day, as this can be much less stressful for the child, and for you.
One other major consideration when moving is your family pet(s). We are more than happy to help here, we love being entrusted to move your furry friends! We will take care of your fur baby and will deliver them as soon as is convenient for you, as this will help the new house to be more familiar- to children and to adults.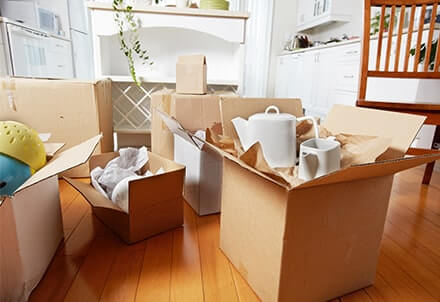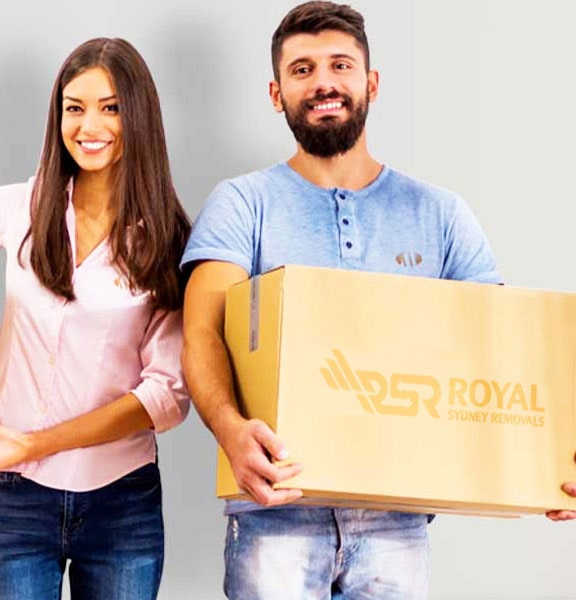 In the New Home:
Moving is hungry work- and if you're a big group of friends or family you will all be famished by the end of the day.To avoid the stress of not having dinner, having a pre-organised dinner ready, or ordering take out is a great idea!
Obligation Free Consultations with our Sydney removalists that are family-friendly, most affordable, and friendliest removalist services: Royal Sydney Removals!
Interested in a Royal Sydney Removals quote as you prepare for your big move? Give us a call on 1800 491 466 for an obligation free consultation, and we will let you know how we can help make your move stress-free!
Royal Sydney Removals Services